a
Naval Forces News - Philippines
Australian Government Gifts Two Ex-RAN Balikpapan Class Landing Craft to the Philippines

Chief of Royal Australian Navy Vice Admiral Tim Barrett, AO, CSC, RAN, was joined at HMAS Cairns today by his Philippine counterpart, Flag Officer in Command Philippine Navy, Vice Admiral Jesus Millan, at a ceremony to gift two decommissioned Australian Balikpapan class landing craft to the Government of the Philippines.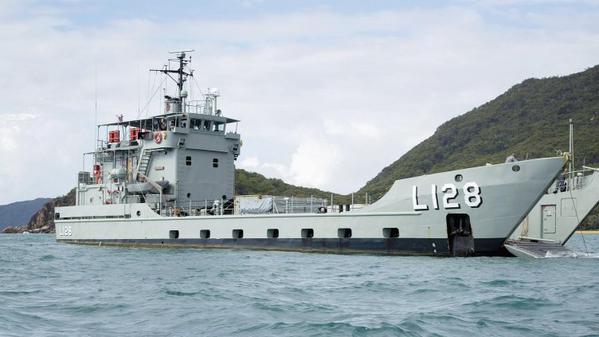 Balikpapan class landing craft

Super Typhoon Haiyan caused significant devastation to the Philippines in November 2013, and approximately 500 Australian Defence Force personnel, including the crew of HMAS Tobruk and a deployment of Army Engineers, provided in-country support to the relief effort, at the request of the Philippines Government.

"The relief effort highlighted the importance of regional sea lift options due to numerous airfields being inaccessible and land infrastructure impassable," Vice Admiral Barrett said.

"These craft will assist the Philippines defence modernisation program and improve the Philippine Navy's ability to respond to future natural disasters," Vice Admiral Barrett said.

The decommissioned vessels, ex-HMA Ships Tarakan and Brunei, were re commissioned at the ceremony, into the Republic of Philippines Navy as BRP Ivatan (AT298) and BRP Batak (AT299).

With over 40 years service, the versatility of the Balikpapan class resulted in superb logistics support to Australian Defence Force operations in Bougainville, East Timor and the Solomon Islands, and numerous humanitarian aid missions both domestically and through the region.