a
Naval Industry News - Boeing Defense
US Navy grants Boeing a $898 mn contract for 15 EA-18G Growler electronic warfare aircraft

The US-based aircraft manufacturer Boeing has been awarded a contract worth US$898 million to procuce 15 more EA-18G Growler electronic fighter jets and associated airborne electronic attack kits for the U.S. Navy, the US DoD announced on Monday, Oct. 26, 2015.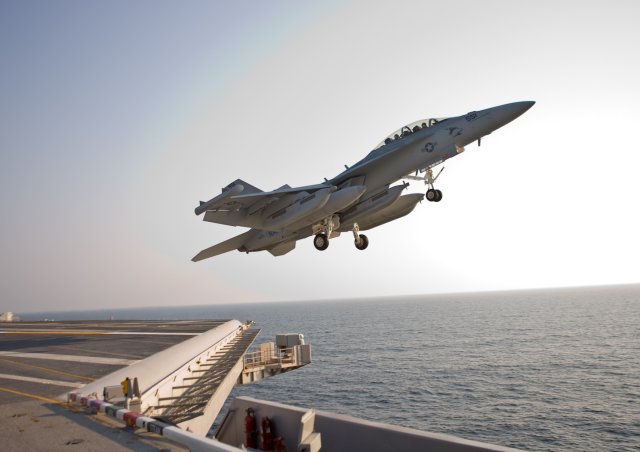 An US Navy EA-18G Growler electronic warfare aircraft
The contract runs through January 2018, the Defense Department said in its daily digest of major contract awards.

The Boeing EA-18G Growler is an American carrier-based electronic warfare aircraft, a specialized version of the two-seat F/A-18F Super Hornet. The EA-18G replaced the Northrop Grumman EA-6B Prowlers in service with the United States Navy.

The EA-18G integrates advanced airborne electronic attack capabilities, developed and manufactured by Northrop Grumman, with the advanced strike capabilities, including advanced weapons, sensors and communications systems, installed on the F/A-18 Super Hornet aircraft.

The block 2 Growler is equipped with the APG-79 multi-mode radar with passive detection mode and active radar suppression, ALQ-218(V)2 digital radar warning receiver and ALE-47 countermeasures dispenser.

Boeing delivered the 100th EA-18G Growler aircraft in May 2014. The company also recently unveiled the first Growler to be inducted in the Royal Australian Air Force. The RAAF ordered 12 of such aircraft in June 2014.