a
Naval Industry News - Orbital ATK
NAVAIR grants Orbital ATK a $426mn contract for FMU-139D/B fuzes development

Orbital ATK announced yesterday, Oct. 28, that it has received an award totaling $426 million for first article test and qualification and production of FMU-139D/B fuzes and fuze accessories. The contract, awarded by the U.S. Naval Air Systems Command, includes qualification and first article testing activities. An initial amount of $24 million from the Navy and U.S. Marine Corps will be obligated at time of award.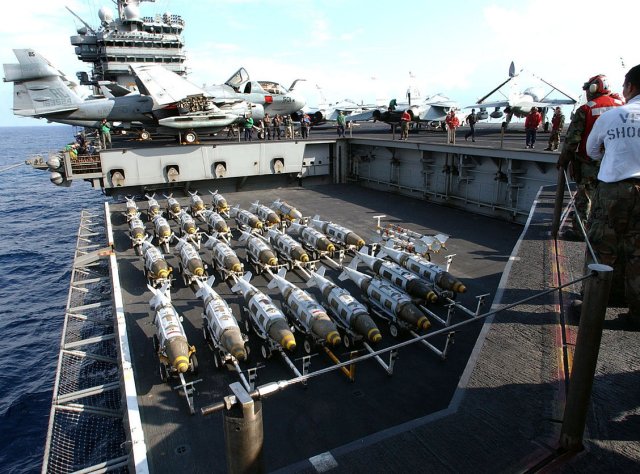 Orbital's future FMU-139D/B fuze will enhance capability and reliability of i.a. the Mk-82 - 84 bombs
"
With our history of innovation and track record for dependable performance, Orbital ATK continues to demonstrate its commitment as a technology partner to the U.S. government,
" said Mike Kahn, President of Orbital ATK's Defense Systems Group. "
FMU-139 D/B is a prime example of Orbital ATK's leadership in precision-guided munitions.
"
Building on the success of its all-electronic FMU-167/B Hard Target Void Sensing Fuze (HTVSF), Orbital ATK's FMU-139D/B will elevate the capability of the military's longstanding, general purpose FMU-139 bomb fuze. The all-electronic FMU-139D/B will deliver game changing capabilities in the areas of reliability, increased fuze functionality, and added capability to defeat hard and deeply buried targets.
"Orbital ATK's FMU-139D/B will be the cornerstone of the military's general purpose bomb fuze for the foreseeable future," said Pat Nolan, Vice President and General Manager for Orbital ATK's Missile Products, a division of the Defense Systems Group. "This award affirms our position as a technology leader within the military fuze and sensor industry, and will deliver more capability and greater reliability to our warfighter."
Working in conjunction with Orbital ATK's design facility in Plymouth, Minnesota, production will be performed at the company's Allegany Ballistics Laboratory (ABL) facility in Rocket Center, West Virginia. Production is expected to run through May 2024.