a
Naval Forces News - USA
U.S. Navy is Still Looking at MBDA's Dual Mode Brimstone for F/A-18E/F AGM Solution
Following our article
published last year
about U.S. Navy evaluation of MBDA's Dual Mode Brimstone, it was brought to our attention earlier this year that the U.S. Congress did allocate the $10 Million funding for "
Brimstone weapon system qualification for the F/A-18 aircraft
".

US Congress document showing new funding for Brimstone qualification on US Navy F/A-18 aircraft
Click to download PDF file
The unclassified document issued by congress explains that U.S. Navy "F/A-18 aircraft capabilities are being expanded and upgraded to incorporate new/enhanced weapons systems and avionics including Dual Mode Weapons".

The $10 million funding for FY2015 objective is to "Conduct missile and launcher subsystem qualification efforts, characterization of system performance and airworthiness analyses with Boeing Aircraft Company (BAC). Conduct qualification test which will culminate in the delivery of specfici reports of test results for each test effort and in the delivery of BAC analyses for weapon/launcher interfaces with the F/A-15".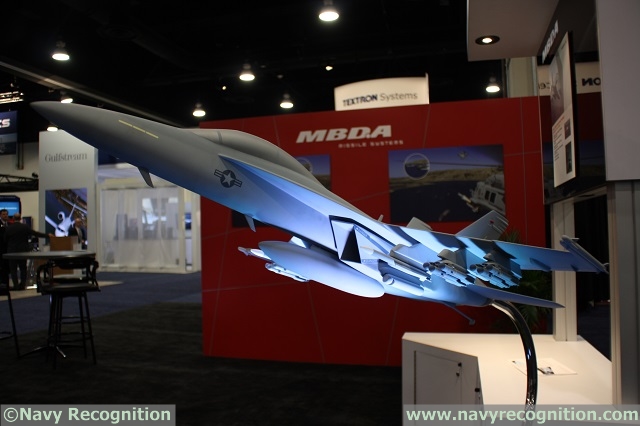 F/A-18E Scale Model fitted with 12x Dual Mode Brimstone missile on MBDA Inc. stand at Sea Air Space 2015 exposition.

With the
recent announcement
of the U.S. Army and U.S. Navy contract award to Lockheed Martin for the Joint Air-to-Ground Missile (JAGM) program,
Navy Recognition
contacted the U.S. Navy NAVAIR (Naval Air Systems Command) to find out about the differences between the two programs (JAGM and Dual Mode Brimstone).
NAVAIR got back to us explaining:
"Joint Air-to-Ground Missile is the program of record (por) for the Department of the Navy (DoN) for the AH-1Z Attack Helicopter and was approved by Under Secretary of Defense for acquisition, technology and logistics July 29, 2015. the DoN threshold platform for this joint weapon system is the AH-1Z Viper with other rotary wing and unmanned aircraft systems (uas) platforms as objective requirements. the DoN is executing a brimstone feasibility analysis on the F-18 with the $4m FY14 congressional add. While there are currently no programs of record for development at this time, any activities pursuing a future air-to-ground missile (AGM) for fixed-wing aircraft will consider new and existing weapon solutions that best meet DoN requirements while balancing priorities and resources.
"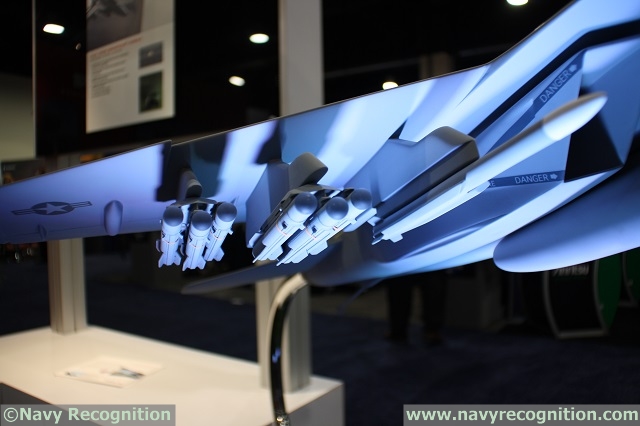 F/A-18E Scale Model fitted with 12x Dual Mode Brimstone missile on MBDA Inc. stand at Sea Air Space 2015 exposition.

Navy Recognition:
What exactly does "Brimstone weapon system qualification for the F/A-18 Aircraft" comprise ? Does it involve captive carry flights, store separation tests or just land-based tests such as fit checks? Have those already happened?
NAVAIR:
Navair is currently conducting a feasibility analysis to evaluate Brimstone's abilityto meet F/A-18E/F platform requirements.This analysis does not include flight testing (only lab testing).
NAVAIR could not answer several other questions (number of Dual Mode Brimstones a Super Hornet may carry, for which type of missions the U.S. Navy may use the missiles...) explaining that the feasibility analysis is on going.
Earlier this year
, the British MoD and Eurofighter consoritum announced that Dual Mode Brimstone would be integrated on the Eurofighter Typhoon as part of the Phase 3 Capability Enhancement contract.
Last year
, MBDA successfully demonstrated its Dual Mode BRIMSTONE missile against fast moving and manoeuvring Fast Inshore Attack Craft even in a cluttered environment with multiple neutral vessels in very close proximity.