a
Naval Industry News - Canada
L-3 MAPPS Selected by Chantier Davie Canada and Project Resolve for the
Royal Canadian Navy's Interim Auxiliary Oil Replenishment (iAOR) Provision of Service

L-3 MAPPS announced today that Chantier Davie Canada Inc. and Project Resolve Inc. have selected its Integrated Platform Management System (IPMS) for the conversion of the container vessel M.V. Asterix into an Auxiliary Oil Replenishment (AOR) ship for the Royal Canadian Navy's (RCN) interim supply ship capability.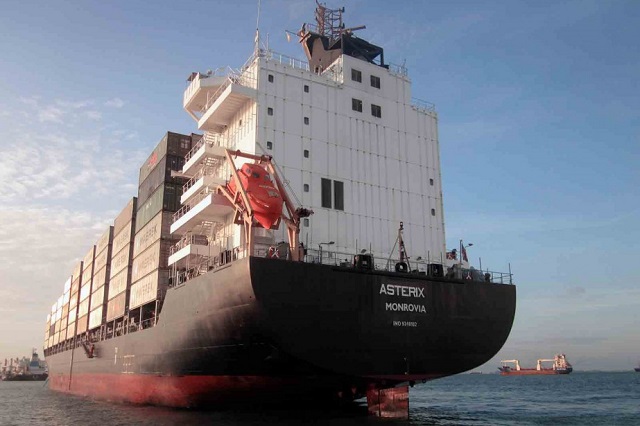 Civilian container vessel M.V. Asterix will be converted into an Auxiliary Oil Replenishment (AOR) ship for the Royal Canadian Navy's interim supply ship capability. Picture: Chantier Davie

"L-3 MAPPS is a recognized world leader in automation for naval vessels built to commercial marine as well as military standards and has extensive experience in ship upgrades for customers worldwide," said Rangesh Kasturi, president of L-3 MAPPS. "We are pleased to be chosen by Chantier Davie and Project Resolve for this innovative project to support the RCN's urgent requirements and we look forward to the implementation contract being finalized shortly. We have been very impressed with the 'Team Canada' approach for the project and are looking forward to making our contribution."

"Project Resolve will provide the RCN with a critically important replenishment at-sea capability," said Spencer Fraser, chief executive officer of Project Resolve Inc. "We are extremely proud to have assembled a pan-Canadian supply chain that will feature 'best-of-breed' naval technologies developed and produced here at home by Canadian personnel. L-3 MAPPS is a trusted partner with a fantastic pedigree of supporting the RCN and exporting Canadian naval technology worldwide. The company will be bringing a very modern and proven capability to our iAOR solution."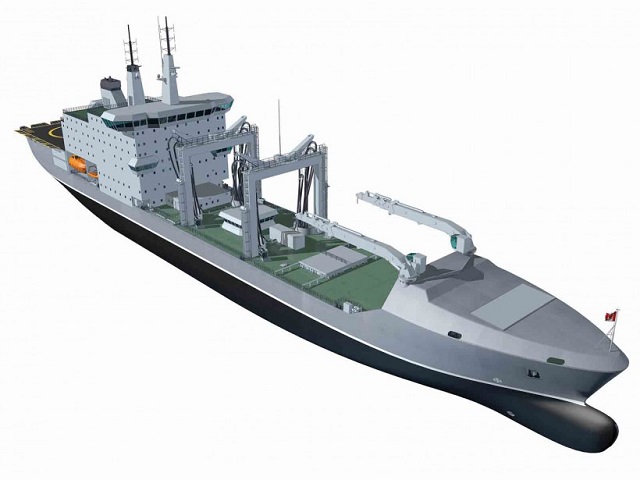 Computer rendering of the vessel after conversion. Picture: Chantier Davie

Using technology pioneered in Canada, the L-3 MAPPS IPMS provides comprehensive monitoring and control of a ship's propulsion, electrical, ancillary, auxiliary and damage control machinery systems. With advanced functionality, such as the Battle Damage Control System, Onboard Team Training System, Equipment Health Monitoring System and CCTV, as well as integration with the ship's combat management and navigation systems, the IPMS allows the crew to safely and effectively operate the ship for all mission requirements. L-3 MAPPS' technology is used by 18 navies worldwide and is installed on most of the RCN's major warships and submarines. The company also provides advanced Safety Management Systems for some of the world's newest and largest cruise ships and naval auxiliary vessels.