a
Naval Forces News - USA
U.S. Navy Naval Air Warfare Center puts the 'next generation' in Next Generation Jammer

Big things are happening in the world of electronic warfare at Naval Air Warfare Center Weapons Division (NAWCWD) Point Mugu. NAWCWD is bulking up its electronic warfare capabilities to make Raytheon's Next Generation Jammer the most effective device in the Navy's electronic warfare arsenal, relayed Jeff Anderson, technical lead for Jammer Technique Optimization (JATO), late August aboard Naval Base Ventura County, California.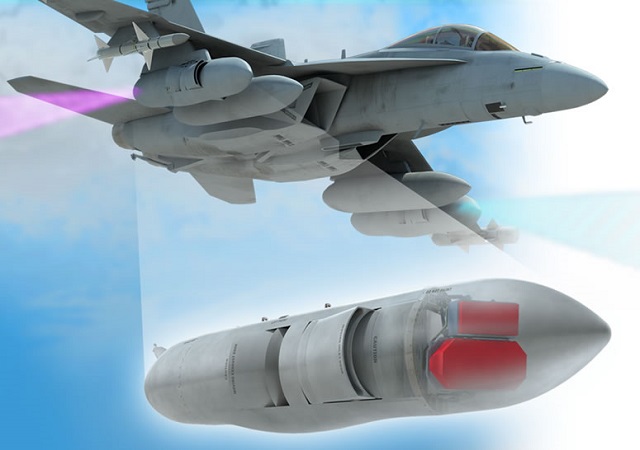 The schematic above highlights an EA-18G Growler flying with Next Generation Jammers, fully loaded with preprogrammed electronic warfare measures developed at Naval Air Warfare Center Weapons Division Point Mugu. (U.S. Navy illustration)

"The Next Generation Jammer (NGJ) is exactly the tool that we need to continue supporting the warfighter on the next level," Anderson said. "This new system is essentially software loaded, which means that our aircrews can more readily use the wide spectrum of electronic countermeasures developed here at Point Mugu."

According to Anderson, the NGJ gives operators the ability to load a broader variety and higher capacity of electronic attacks with ease and flexibility.

"It used to take up to 90 days for a contractor to manufacture the design of one of these application specific integrated circuits (ASIC) chips," Anderson said. "Now we can program our jammer to go against it within hours."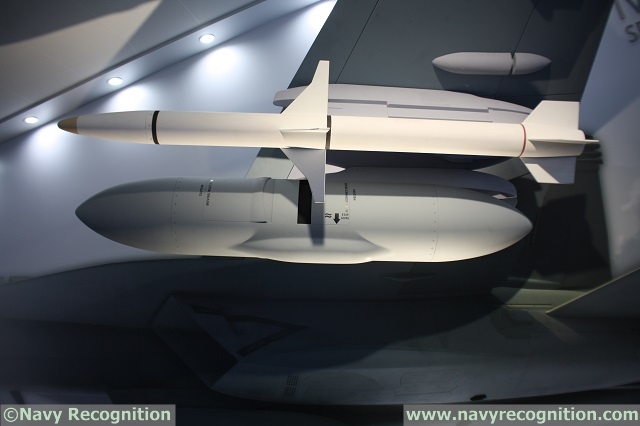 Next Generation Jammer model showcased by Raytheon during Paris Air Show 2015

Around the 1990s, jamming technique types were burned into unmodifiable ASICs. Previous mission preparation required operators to load a limited number of parameters for a fixed set of jamming waveform types into the aircraft's ALQ-99 jamming pod - based on inferences made by analysts studying an adversary's capabilities.

"Radar technologies are quickly advancing," Anderson said. "They're faster and smarter, sensing interference on other frequencies and automatically switching to frequencies and waveforms with less interference."

Keeping up with those improvements can be challenging, but the JATO group at Point Mugu, in conjunction with JATO personnel at the Naval Research Lab and Johns Hopkins Applied Physics Lab, specializes in jamming technology and other electronic warfare methods.

Raytheon reports active testing for NGJ at China Lake, California, and Weapons Division authorities say there are joint plans to integrate the new design into the EA-18G Growler, a variant of the F/A-18F Super Hornet.