a
Naval Forces News - Egypt, Russia
Egypt May Receive Ka-52K Naval Helicopters for its 2 Mistral class LHD as Part of Deal with Russia
According to Russian state owned news agency TASS, Russia and Egypt have signed an agreement on supplies of fifty helicopters of the Ka-52 Alligator family and Moscow does not rule out delivery of the deck-based version of these helicopters. The Ka-52K is the deck-based version of the Ka-52 Alligator combat helicopter initially developed for Mistral LHD ordered in France in 2011.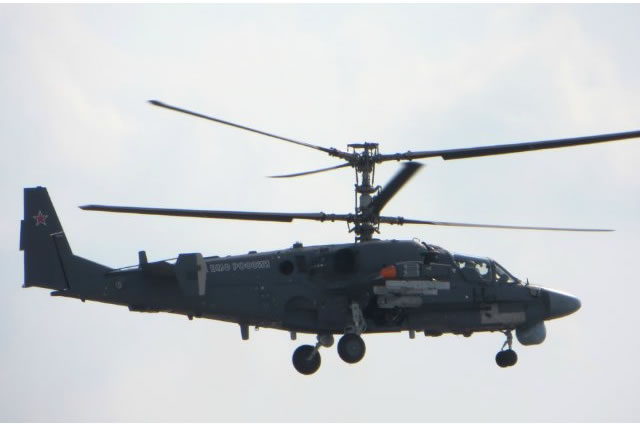 Russian Navy's new Ka-52K Hokum B Naval Attack Helicopter during its first test flight

"An agreement on the supplies of fifty Ka-52 helicopters has been signed," he said. "If the Egyptian side finds it necessary, the sea-based version of the helicopters will be supplied."
The French presidency
announced
on September 23 that Egypt will acquire the two Mistral LHDs originally intended for Russia. "President of the French Republic met with the President Abdel Fattah Al Sissi. They agreed on the principle and terms of the purchase by Egypt of two Mistral class amphibious vessels" according to the official statement of the French presidency.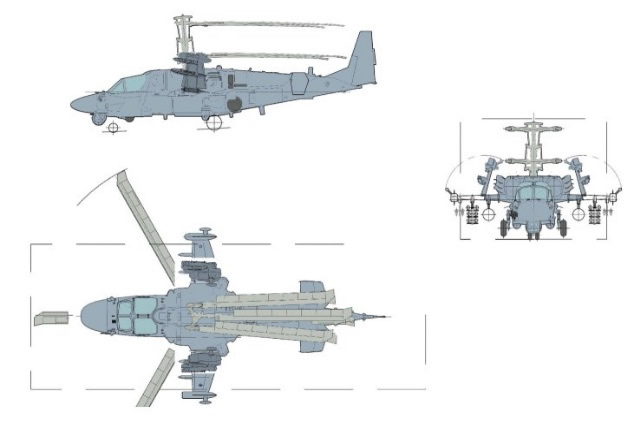 The navalised version of the Alligator features a folding rotor head and folding stub-wings.
Image: Kamov

Sources in the Russian Navy's Main Headquarters told TASS in August that the Russian Navy expects to receive the first Kamov Ka-52K (Katran) ship-borne helicopters in 2017-2018. The helicopters were earlier intended to be based on two Mistral helicopter carriers, which France has refused to deliver to Russia over Moscow's stance on developments in neighboring Ukraine.

Russian Helicopters rotocraft manufacturer and Russia's Defense Ministry earlier said Ka-52K helicopters would be based on other ships of the Russian Navy instead of Mistrals. Russian Helicopters has also said the company expects deck-based Alligator helicopters to enjoy demand on international arms markets.