a
Naval Industry News - USA
U.S. Navy Awards Lockheed Martin Contract for Nuclear-Submarine AN/BVY-1 Imaging System
The US Department of Defence announced Lockheed Martin Mission Systems and Training is being awarded a $120,400,598 cost-plus-incentive-fee and cost reimbursement modification to previously awarded contract N00024-09-C-6247 to exercise an option for engineering services and support of the AN/BVY-1 Integrated Submarine Imaging System (ISIS).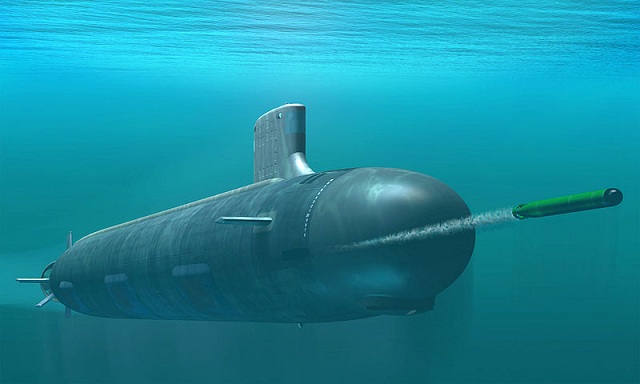 Artist Impression of a Virginia class submarine under water
(picture: US Navy)
Services will include design, development, testing, reverse engineering, technology insertion / refreshment, engineering services, field engineering services, and system support.

The ISIS provides mission critical, all-weather, visual, and electronic search, digital image management, indication, warning, and platform architecture interface capabilities for attack submarine (nuclear propulsion) (SSN) - SSN688 (Los Angeles class); SSN 21 (Seawolf class); submersible, ship, guided, nuclear (SSGN Ohio class); and SSN 774 (Virginia class) submarines with potential for ship, submersible, ballistic, nuclear (SSBN) (Trident class) and potentially other submarines.

ISIS rolls-up existing components and near-term capabilities, and provides a robust architecture for efficiently inserting future capabilities as they become available, including items leveraged from the SSN 774 (Virginia) class photonics program.