a
Euronaval 2012 - Show Daily News
Raytheon's RAM Block 2 successful in double-fire test

PARIS, Euronaval (Oct. 22, 2012) — Raytheon Company's Rolling Airframe Missile Block 2 successfully completed its third guided test vehicle flight, further demonstrating the system's upgraded kinematic performance, guidance system and airframe capabilities. The test also verified the use of RAM production-representative hardware.

Designed to represent a salvo operation, the test included the firing of two missiles to verify the command and control capabilities of the advanced RAM Block 2 weapon system. The engagement resulted in a direct hit.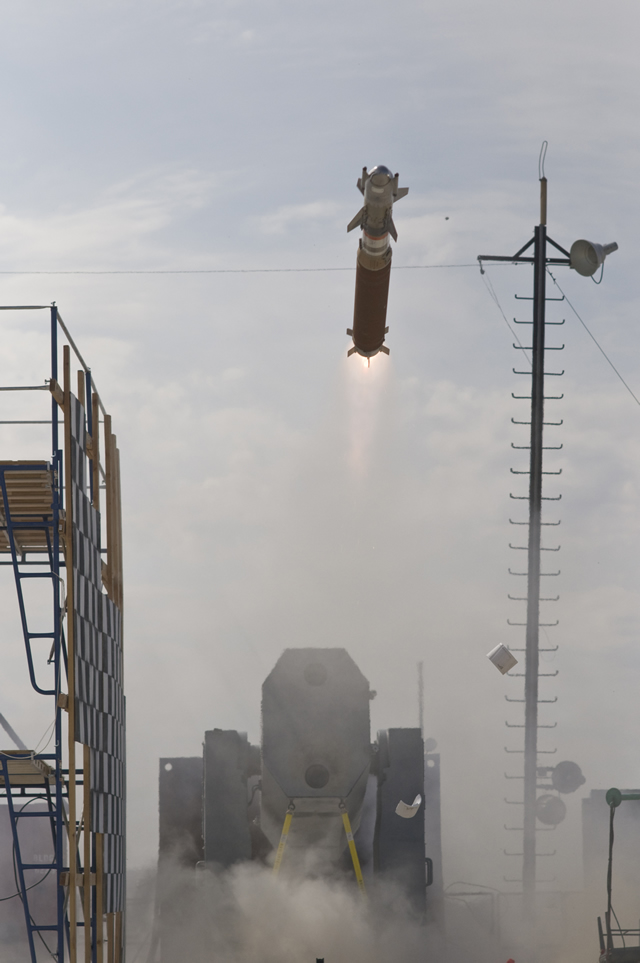 RAM Block 2
(Picture: Raytheon)
Raytheon was awarded a low-rate production contract this year calling for 51 RAM Block 2 missiles. The company is scheduled to deliver 25 Block 2 missiles during the integrated testing phase of this program.

"By taking a very aggressive flight-test path during this stage, we are in an excellent position to begin RAM Block 2 Navy integrated testing later this year," said Rick Nelson, vice president of Raytheon Missile Systems' Naval and Area Mission Defense product line.

The RAM Block 2 upgrade includes a four-axis independent control actuator system and an increase in rocket motor capability, increasing the missiles' effective range and delivering a significant increase in maneuverability. The improved missile also incorporates an upgraded passive radio frequency seeker, a digital autopilot and engineering changes in selected infrared seeker components.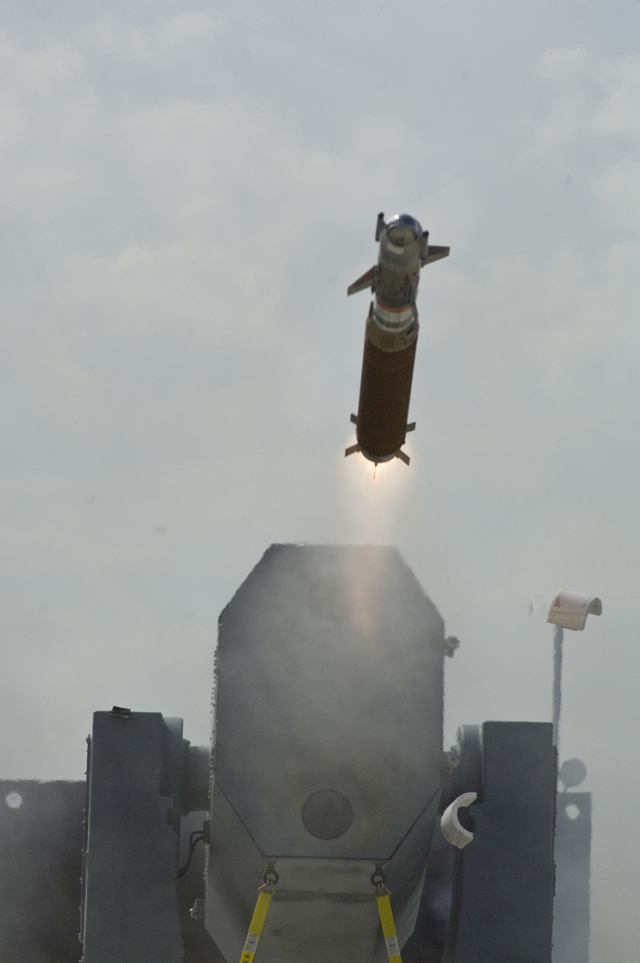 (Picture: Raytheon)
Robust International Fleet Self-defense Weapon System
RAM is a supersonic, lightweight, quick reaction, fire-and-forget missile providing defense against anti-ship cruise missiles, helicopter and airborne threats, and hostile surface craft. The missile's autonomous dual-mode, passive radio frequency and infrared guidance design provide a high-firepower capability for engaging multiple threats simultaneously. Produced in partnership by Raytheon and RAMSYS of Germany, RAM is aboard more than 100 ships as an integral self-defense weapon for the navies of Egypt, Germany, Greece, Republic of Korea, Turkey, the United Arab Emirates and the United States.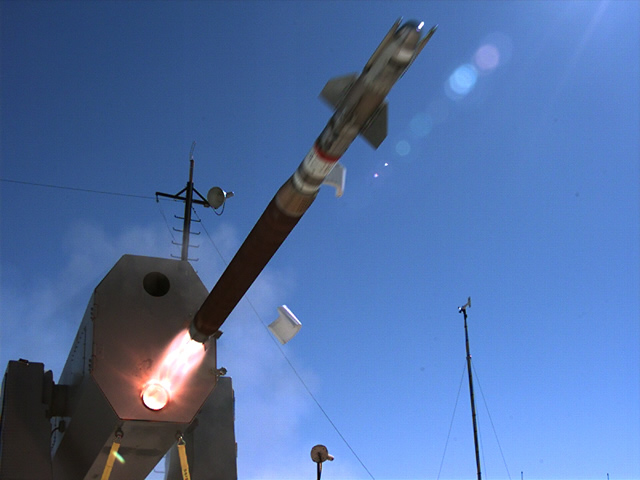 RAM Block 2
(Picture: Raytheon)
RAM Contribution to Warfighters
• Extremely high reliability based on years of development, testing and design improvements.
• Four-axis independent control actuator system with increased rocket motor capability.
• Upgraded passive radio frequency seeker, a digital autopilot and improved infrared seeker.


Visit Raytheon at Euronaval on booth F39