a
BALT MILITARY EXPO 2014 Show Daily - DAMEN
DAMEN Showcasing its SIGMA Multi Mission Bay at Balt Military Expo 2014

Damen Schelde Naval Shipbuilding has developed its vision on mission modularity and has created the unique SIGMA Multi Mission Bay. The SIGMA Multi Mission Bay is designed to fulfil the need for flexibility in naval defence through Mission Modularity.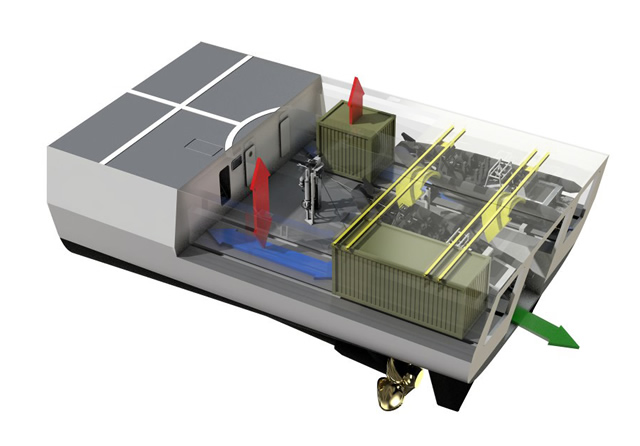 SIGMA Multi Mission Bay
It provides operational flexibility and increased availability in corvette size ship design. Enabling easy exchange of specific mission modules through life, it also increases future growth potential, while reducing cost of modernizations.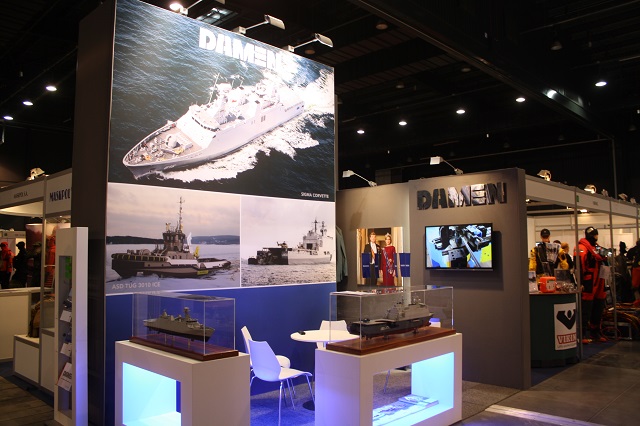 DAMEN stand at Balt Military Expo 2014
The covert area of the SIGMA Multi Mission Bay ©, at the stern of the SIGMA class vessels, offers flexibility to support various missions within one single class of ships, ranging from Humanitarian Aid, Special Forces Support, Anti Submarine Warfare, Mine Counter Measure Operations to Mine Laying capabilities. Making the SIGMA Multi Mission Bay © the true force multiplier for the highly successful SIGMA platform.