a
DSA 2014 Naval News - DCNS
DCNS strengthens its presence in Malaysia
Malaysia is a key country for DCNS in this part of the world, and the Group wish to strengthen its close relationships with the Malaysian industry in the view to combine and increase its position as a front-line local player in the Naval Defense and Maritime industry in Asia. This is the way DCNS see Malaysia as a vector of its international expansion. Malaysia is also very important to DCNS as it is one of the only countries where DCNS is present through its main business units: Surface Naval Systems, Submarines, and Services.
DCNS booth at DSA 2014
The creation of DCNS Malaysia illustrates this new phase in the relationship between DCNS and Malaysia and its willingness to go ahead and develop the existing partnership with BHIC.

Today, DCNS Malaysia provides our partner, Boustead Naval Shipyard (BNS), with technical assistance services for the LCS project. The skills transfer covers program management, detailed design and ship-building for complex military ships. Currently 25 staffs from DCNS Malaysia are working as a team with BNS employees in Cyberjaya, a high tech industrial estate about 30 km south of Kuala Lumpur. And there will soon be twice as many, when detailed design activities are introduced at the Lumut shipyard, on the west coast of the peninsula, in the coming weeks.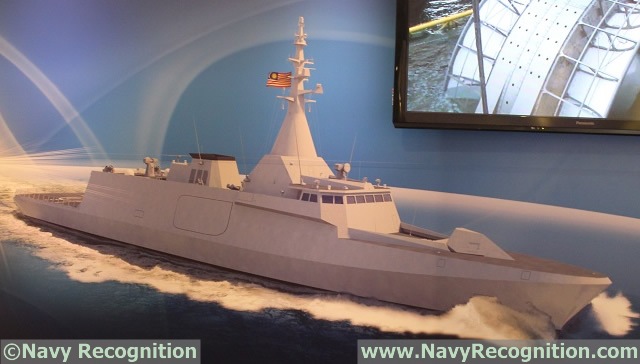 DCNS unveiled an up-to-date artist impression image of the future RMN Gowind corvette (LCS project) featuring the Bofors 57mm main gun with stealth cupola
One of DCNS Malaysia's missions is to promote the Group's growth in Asia by developing our partnerships with Malaysia and increasing our participation in local activities. In the medium-term DCNS Malaysia intend to create a regional centre from which DCNS can offer a whole range of services, making it a true growth lever both for our traditional activities and for the new ones we hope to develop, says Stéphane Roux, DCNS Malaysia managing director.