a
Naval Industry News - DCNS at Indodefence 2014
DCNS announces partnership with Indonesian shipyard PT Pal during Indo Defence 2014

At Indo Defence 2014, the international defence exhibition currently held in Jakarta, DCNS revealed it has signed a partnership with local shipyard PT Pal to co-develop future Indonesian Defence Vessels. As part of the agreement, the future vessels should be built in Indonesia and would include a high level of local industrial content, through Indonesian-French long term cooperation.

At Indo Defence 2014, the DCNS stand showcases: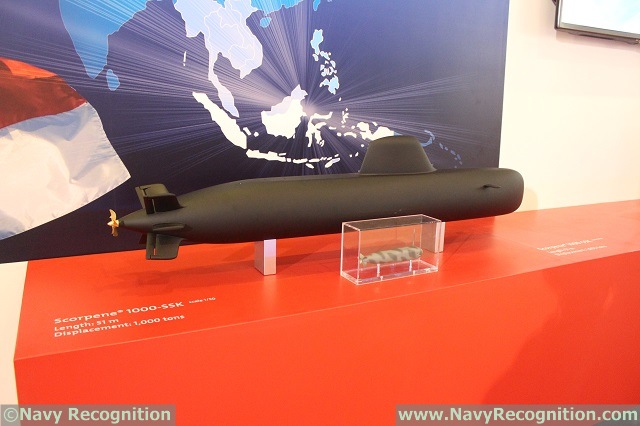 Scorpene 100 SSK scale model on DCNS stand at Indo Defence 2014

• The Scorpene 1000: a compact submarine specially designed to operate in coastal waters, a theatre of growing importance to all maritime nations. Being also a fearsome adversary in deep water, Scorpene 1000 combines a state-of-the-art design with stealth, agility and power. It is remarkably effective in any underwater role that a client navy may wish to assign to it.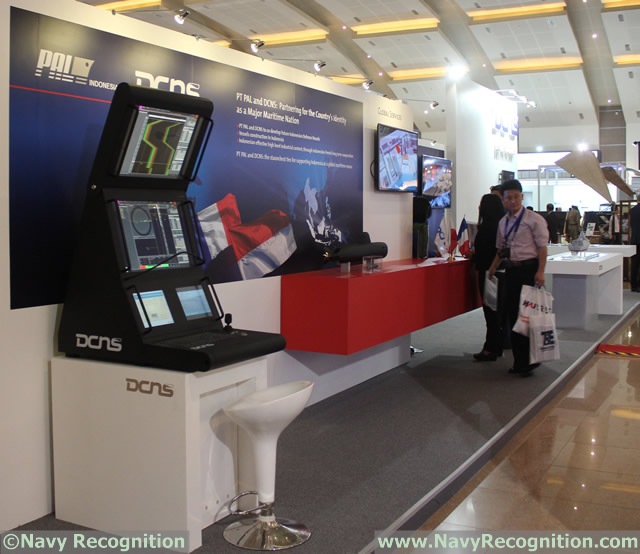 Subtics workstation on DCNS stand at Indo Defence 2014

• SUBTICS®: a combat management system that can be installed on any type of submarine. It combines long-range capabilities in all navigation conditions with powerful weapons (torpedoes, anti-ship missile, counter-measures, land-attack capability). As a fully-integrated system, all functions are operated from Multifunction Common Consoles and its open architecture and modularity guarantee that the system can be adapted to every type of submarines and configured according to operational requirements. It can also be upgraded during its lifetime to fulfil new missions and keep its operational superiority.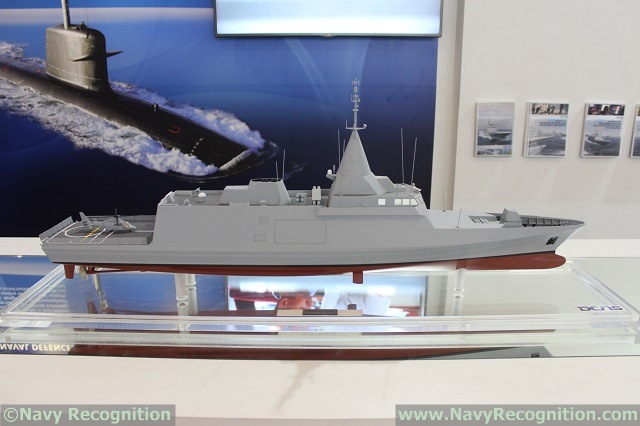 Gowind 2500 scale model on DCNS stand at Indo Defence 2014

• The Gowind® 2500: a multi-mission corvette (100 metres, over 2,000 tonnes). A fully militarised platform, she has a comprehensive Mission Management System for full-scale multi-threat missions, including a complete ASW suite with towed array sonar and improved stealth and survivability.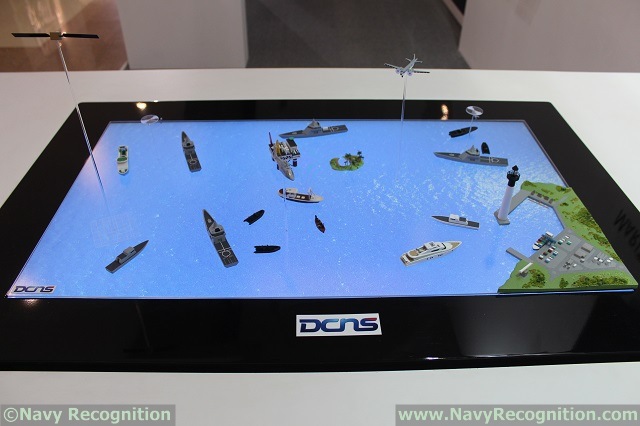 DCNS services as presented during Indo Defence 2014
• Services: DCNS offers a wide range of support services during the entire lifecycle of both surface ships and submarines. These services stretch from the simplest order of spare parts to the through-life support of complete fleet. On top of current support operations, DCNS can carry out modernisation and life extension programmes to maintain fleet availability at optimal cost. DCNS also offers a complete set of courses and solutions designed to train all levels of naval and industrial personnel, from the start of a project through decommissioning and/or dismantling. Finally, DCNS proposes services in naval bases and shipyards from the Design, Engineering, Construction, and Operation to the maintenance of these infrastructures. This global offer is designed to help navies to maintain and expand their self-sufficiency within technology transfer programmes.