a
Sea Air Space 2016 Online Show Daily - Safran
SAS 2016: Safran/Sagem Showcasing the BlueNaute New-Generation Shipborne INS

At the Navy League's Sea-Air-Space 2016 exposition currently held near Washington D.C., Safran is showcasing its BlueNaute attitude and heading reference system for shipborne applications. The exceptional reliability and compact size/weight make it the ideal replacement for obsolescent systems as well as new installs.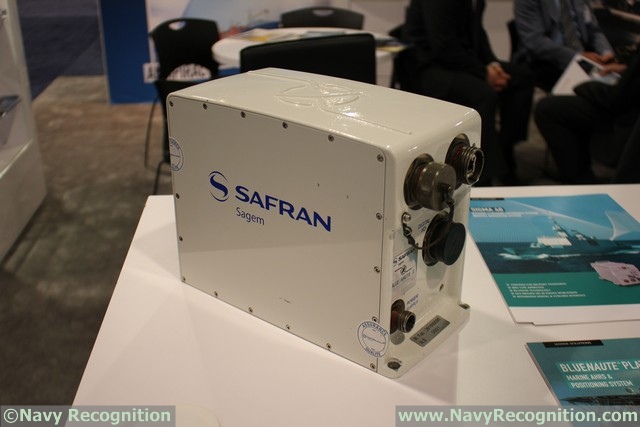 BlueNaute navigation system on Safran's stand at Sea Air Space 2016
BlueNaute is based on a hemispherical resonator gyro (HRG) technology that is patented by Sagem. It is at the heart of a system that is fully suited to commercial shipping needs, and in compliance with the requirements of the International Maritime Organization and the SOLAS (Safety of Life at Sea) treaty.

Offering MTBF (mean time between failure) exceeding 100,000 hours, and extended lifetime, BlueNaute signals a major improvement in maintainability and total cost of ownership compared with the previous generation of maritime navigation equipment.

After issuing an international request for proposals (RFP), the US Coast Guard last year choose Sagem (Safran)'s new attitude and heading reference system, BlueNaute, to modernize a dozen of its ocean-going ships. About a dozen Juniper WLB class ships are being fitted with the BlueNaute system.