a
MADEX 2017 / Marine Week 2017 - Show News
Opening of MADEX 2017 and Marine Week 2017 in Busan - South Korea
MADEX 2017, the International Maritime Defense Industry Exhibition opened its doors today in Busan, South Korea. The show held at the BEXCO exhibition center from October 24th to 27th. The event is held during "Marine Week 2017" and takes place in conjunction with Sea Port 2017 and KORMARINE 2017.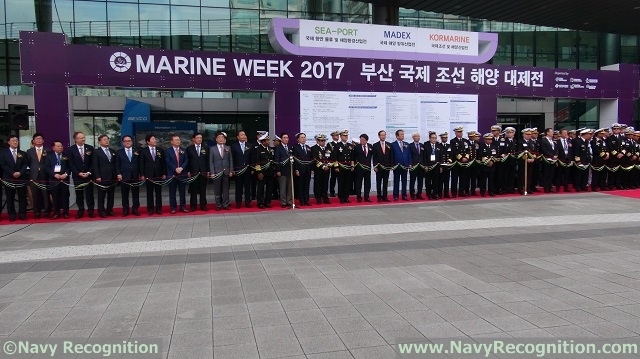 Opening ceremony of MADEX 2017
This year, 200 exhibitors from 25 countries are showcasing their latest naval defense innovations to the Republic of Korea Navy (ROK Navy) as well as to the many official delegations and high ranking navy officers. 23 overseas navy delegations are attending MADEX this year, including Cambodia, Ecuador, New Zealand, Qatar and the UAE to name a few...

Major South Korean exhibitors include LIG Nex1, Hanwha Systems and Hyundai Heavy Industries. Major foreign exhibitors include Thales, Lockheed Martin, Kongsberg and Babcock International.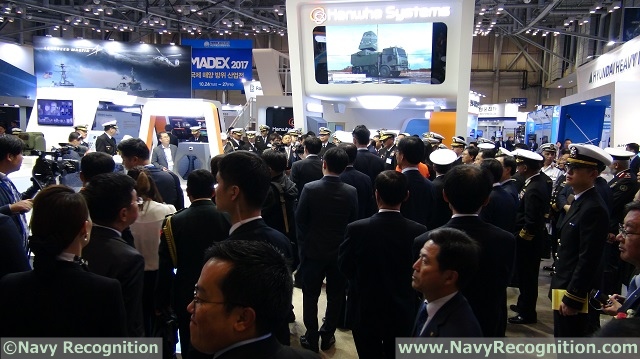 Day 1 at MADEX 2017