---
At DIMDEX 2018, The International Maritime Defence Exhibition in Doha, Qatar, UES Marine, the Marine Division of United Engineering Services, an Oman-based company signed contract with Qatar's Joint Special Forces for 6 interceptors: 3 P9 Patrol Craft and 3 P38 high speed crafts
---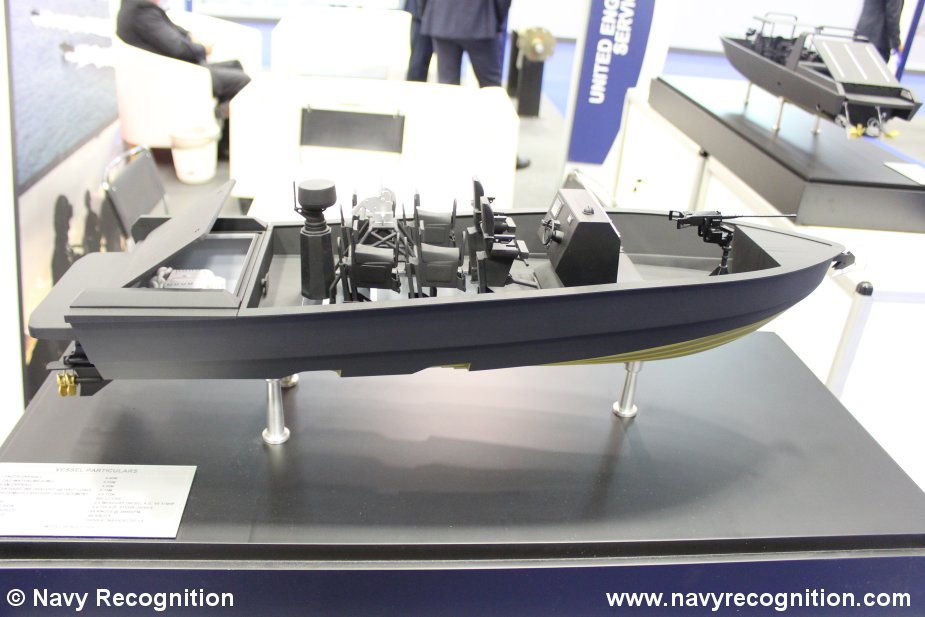 The UES P9 Patrol Craft
---
The P9 Patrol Craft is a high performance interceptor, which can be fitted up with dual 350 hp Outboard Motors, giving 50+ knot interception speeds. It features an advanced,deep V, twin step design hull that is 3D vacuum infused with advanced composite materials in epoxy resin for optimum power to weight ratio and maximum strength.
The hull form and design affords maximum comfort for this type of craft allowing the crew to operate effectively with minimum fatigue.
The P9 is designed for a crew of 8, on shock mitigating seating, and is equipped for missions up to approx. 8 hours. The P9 can be provisioned with Gun Mounts suitable for up to .50 machine gun. It can operate at full speed in sea state 2-3 and is capable of operations up to sea state 6 at reduce speed according to the local conditions at the time. The design allows the P9 to be used for multi-mission activities in coastal and offshore waters including, intercepting and boarding hostile vessels, fire suppression, search and rescue, diving, beaching, ship to ship transfer and other duties as may be required.
---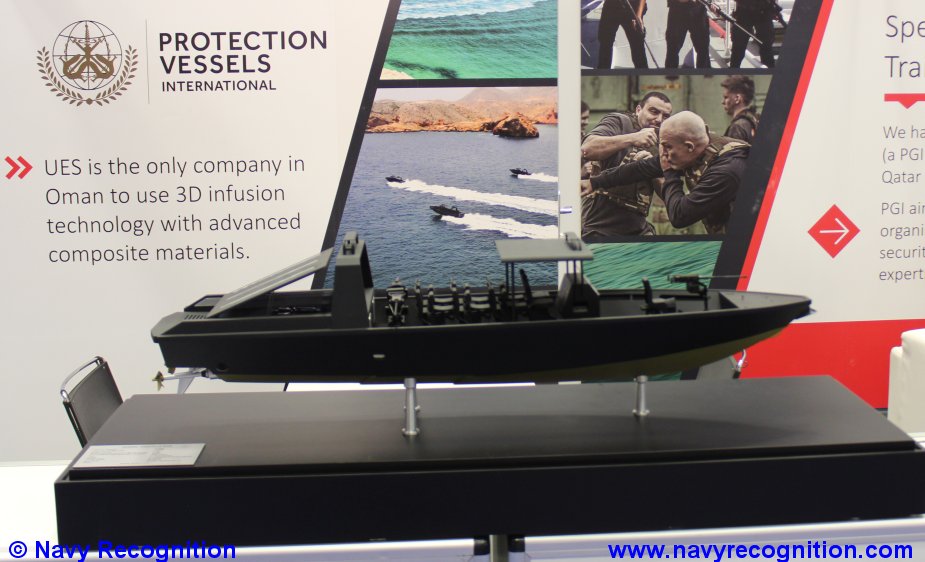 The UES P38 is a high speed craft
---
The P38 is a high speed craft intended for use as a fast interceptor & patrol boat capable of high speed interdiction, boarding operations & general patrol duties by maritime and paramilitary forces. The standard platform is able to be easily modified to various disciplines such as Interceptor, Search and Rescue, Coast Guard and Patrol. The P38 has a maximum speed of up to 55 knots and is powered by three Yamaha engines of 350 hp each.
UES Marine has the capability to design and build vessels ranging from 9 meters up to 40 meters in length. These high speed interceptors & patrol boats are capable of interdiction, boarding operations & general patrol duties. The crafts can be designed and customized to suit a diverse array of the client's requirements. UES Marine has adopted advanced composites technologies including 3D infusion to provide the ultimate performance of its high speed crafts.
---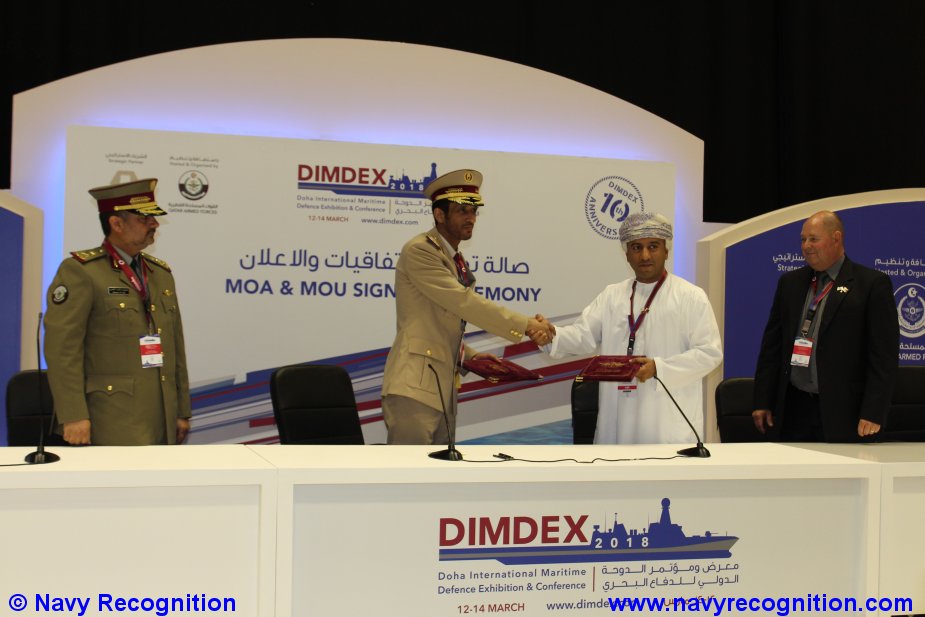 The signing ceremony between UES Marine and the Qatar's joint special forces
---