---
At DIMDEX 2018, the Doha International Maritime Defence Exhibition & Conference currently held in Qatar, Zodiac Milpro unveiled the latest addition to its famous Hurricane produt line: The Interceptor ZH-1300 OB.
---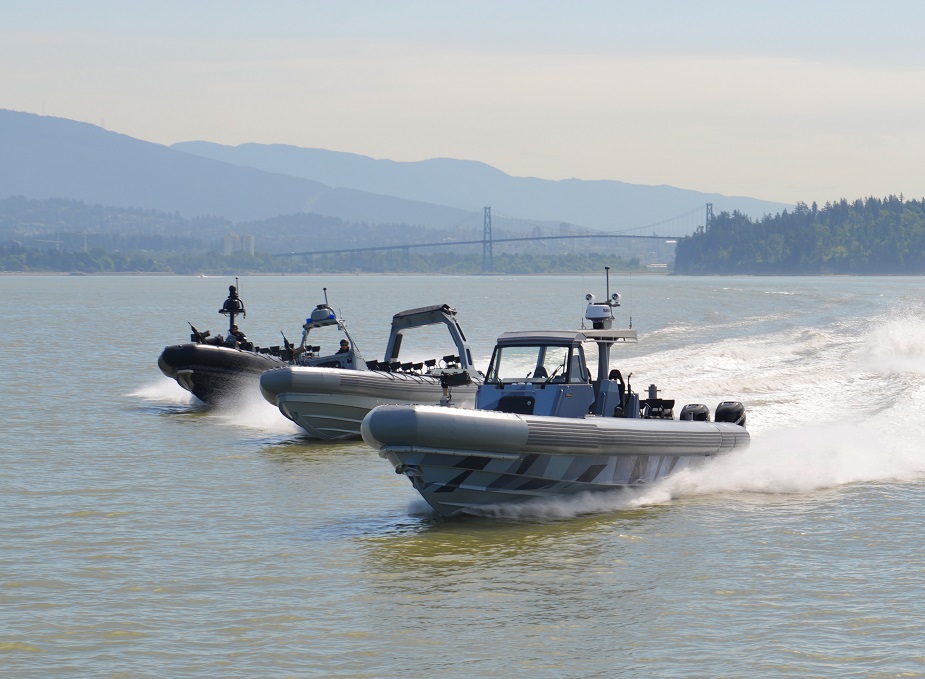 The Interceptor ZH-1300 is the latest addition to Zodiac Milpro's Hurricane range.

---
The ZH-1300 has a length of 13.10 meters and a width of 3.72 meters. Powered by four Mercury Verado 350 HP outboard engines, it can reach a maximum top speed of 55 knots. The range of the interceptor is 350 nautical miles at cruising speed (15 knots).
Typical missions of Fast Interceptor Craft include interception, coastal patrol, anti-piracy, anti-smuggling, special forces support...
---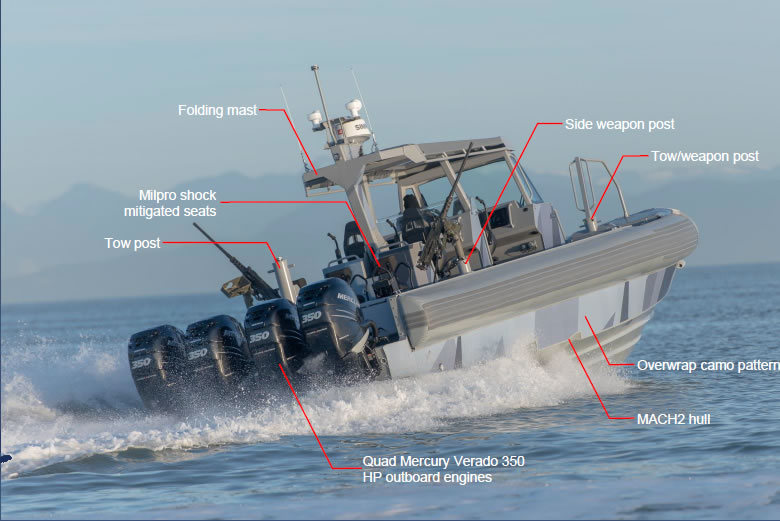 Zodiac Milpro picture.

---
Considered the finest craft of their type in the world, the Zodiac Hurricane™ range of RIBs are used by the most knowledgeable and discriminating operators who demand the utmost in ruggedness and reliability. RIBs combine the security, stability, light weight and ease of use of traditional inflatables with the speed and comfort of a rigid boat. True "go anywhere" boats, they provide exceptional marine qualities combining a low center of gravity to a deep V hull and a stabilizing buoyancy tube.

The Zodiac Hurricane™ MACH II (Military Air Channeled Hull II) was created to offer a high speed fully versatile boat that is at ease in all activities and all sea conditions. The patented MACH hull design reduces resistance and enhances directional stability for increased speed, fuel economy and safety.
These features combine to provide superior seaworthiness, shock mitigation, stability and maneuverability required to operate reliably and effectively in extreme conditions.
---