---
One of the most powerful visiting vessel at DIMDEX 2018, the Doha International Maritime Defence Exhibition & Conference, was the U.S. Navy guided missile destroyer (DDG) USS Sampson. Navy Recognition interviewed the combat systems officer to bring you an overview focusing on the main weapon and sensor systems fitted aboard the ship.
---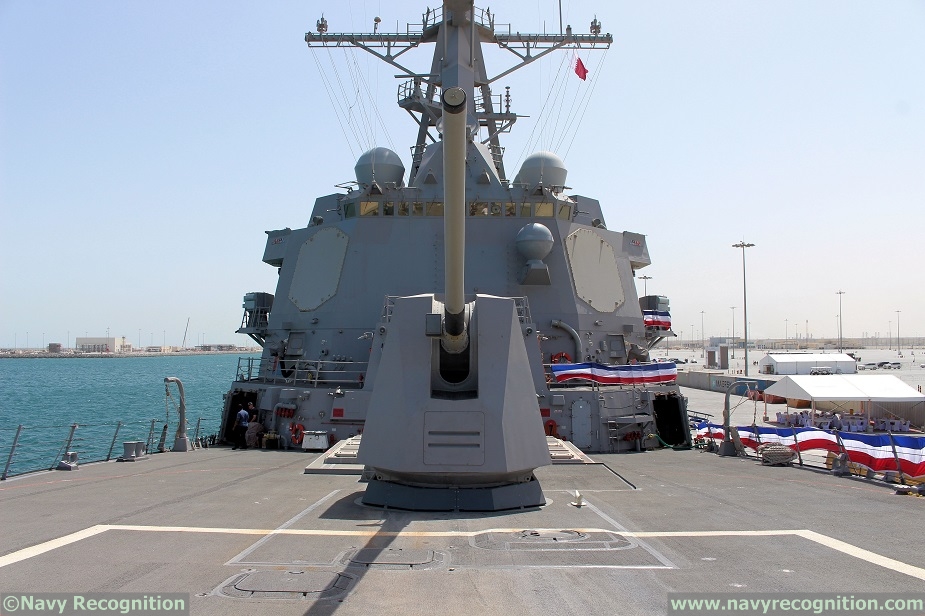 U.S. Navy Destroyer USS Sampson at DIMDEX 2018

---
USS Sampson (DDG-102) is a Flight IIA Arleigh Burke-class destroyer of the United States Navy. She was built by Bath Iron Works and commissioned in November 2007. USS Sampson is homeported in Everett, Washington.
The Flight IIA design includes the addition of the Kingfisher mine-avoidance capability, a pair of helicopter hangars which provide the ability to deploy with two organic Lamps MK III MH-60 helicopters, blast-hardened bulkheads, distributed electrical system and advanced networked systems. Additionally, DDGs 91-96 provide accommodations for the A/N WLD-1 Remote Mine-hunting System. The first Flight IIA, USS Oscar Austin, was commissioned in August 2000.
---
Video: U.S. Navy Destroyer USS Sampson at DIMDEX 2018

---
Displacement: 9,200 tons
Length: 509 ft 6 in (155.30 m)
Beam: 66 ft (20 m)
Draft: 31 ft (9.4 m)
---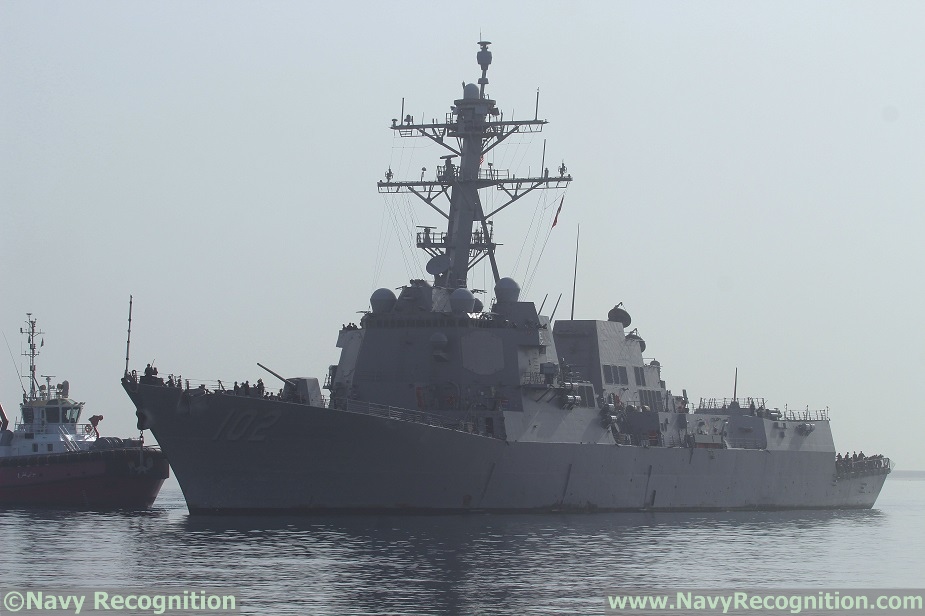 USS Sampson pulling in Hamad port for DIMDEX 2018.

---