---
Systematic has taken the opportunity of IDEX 2019 in Abu Dhabi, United Arab Emirates, to provide a first look at the new maritime capabilities it has developed to support naval commanders, the C3 systems.
---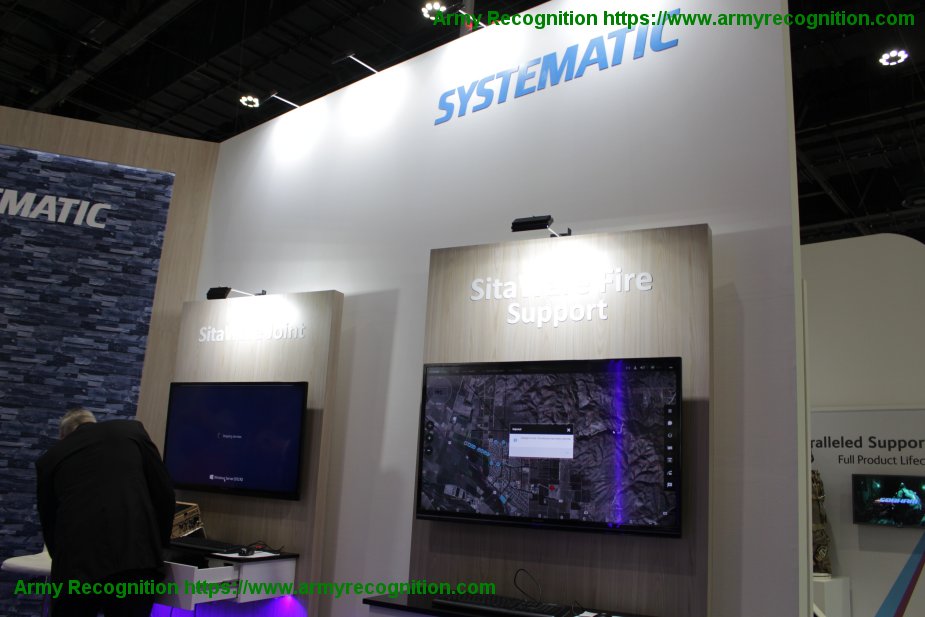 Systematic's C3 systems at IDEX 2019, United Arab Emirates (Picture source : Navy Recognition)
---
Drawing on its expertise in delivering best-in-class command-and-control (C2) systems across all echelons of the battlespace, Systematic's maritime-focused tools provide a comprehensive Recognised Maritime Picture (RMP) and a range of functionalities that greatly enhance C2 for naval operations.
"We have recognised the benefits that our core software suite can bring to naval commanders," explains Stig Meyer, Product Manager and Maritime Domain Expert at Systematic, "Adding specific maritime functionality greatly enhances the commander's decision-making process."
Systematic is continuing its open-architecture approach, enabling a wide variety of information sources to be drawn upon and ensuring interoperability with partners.
Among the advanced C2 capabilities being brought to the maritime domain is the ability to introduce numerous information overlays in an easy to view and interrogate format, ranging from meteorological data to Air Tasking Orders. Exclusion zones, such as around naval mines, and threat ranges from ground-based air defence systems, for example, can also be displayed and automated alerts established, ensuring that commanders are aware of any dangers presented to their assets.
"As you would expect From SitaWare, interfaces are intuitive and ensure ease of use, it is also straightforward for commanders to tailor the level of detail in the situational awareness picture to meet their requirements," Meyer notes.
Systematic is also enabling operations in satellite communications-denied environments, with its technology supporting low-bandwidth communication over HF radio.
"It has been recognised that denying satellite communications will be one of the first aims of peer or near-peer adversaries. Our ability to operate over HF can act as a force multiplier and go some way to negating the impact of the loss of SATCOM," Meyer adds.
Among the other features that Systematic will demonstrate at IDEX 2019 is the use of artificial intelligence and machine learning in anomaly detection and track correlation.
"The naval domain is not entirely new to SitaWare," Meyer notes, "The Irish Navy has employed our software for several years and the Royal Danish Navy is equipping a number of vessels and has operational experience. Indeed, the RDN is employing SitaWare Headquarters on HDMS Thetis as that ship acts as the lead for NATO Standing Mine Countermeasures Group 1."
---