a
Naval Industry News - France
DCNS starts the sea trials for the FREMM Provence multi-mission frigate
The FREMM Provence, intended for the French Navy, just completed its first sea outing on October 1st. This event marks the start of the vessel's sea trials, which will be conducted off the Brittany coast over the next few weeks.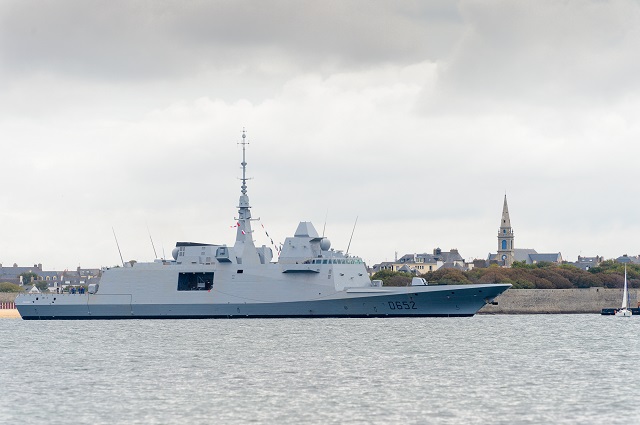 The FREMM Provence, intended for the French Navy, just completed its first sea outing on October 1st Picture: DCNS

DCNS has now completed the first sea outing of the FREMM Provence on the Lorient site, the third of the series of vessels ordered by OCCAR on behalf of the DGA (Direction générale de l'armement) and the French Navy. During this first sea outing, the main objective was to test the performance of the vessel's propulsion and navigation systems.

"The completion of this industrial milestone is the fruit of the remarkable collective effort of the DCNS teams and those of its partners and suppliers as well as the operating crew of the French Navy and the representatives of the DGA and OCCAR", indicates Anne Bianchi, FREMM program director. "The realization of this third FREMM for the French Navy is proceeding in accordance with the schedule and budget. These vessels are the most technologically advanced and competitive on the market."

The entire team will perform the various sea trials at a rapid rate, both night and day. The so-called "appropriation" phase will be performed over three days, during which the teams on board will verify the proper functioning of all the safety installations and systems, such as the fire-fighting and anti-flooding systems, vessel evacuation, maneuverability or mooring performance.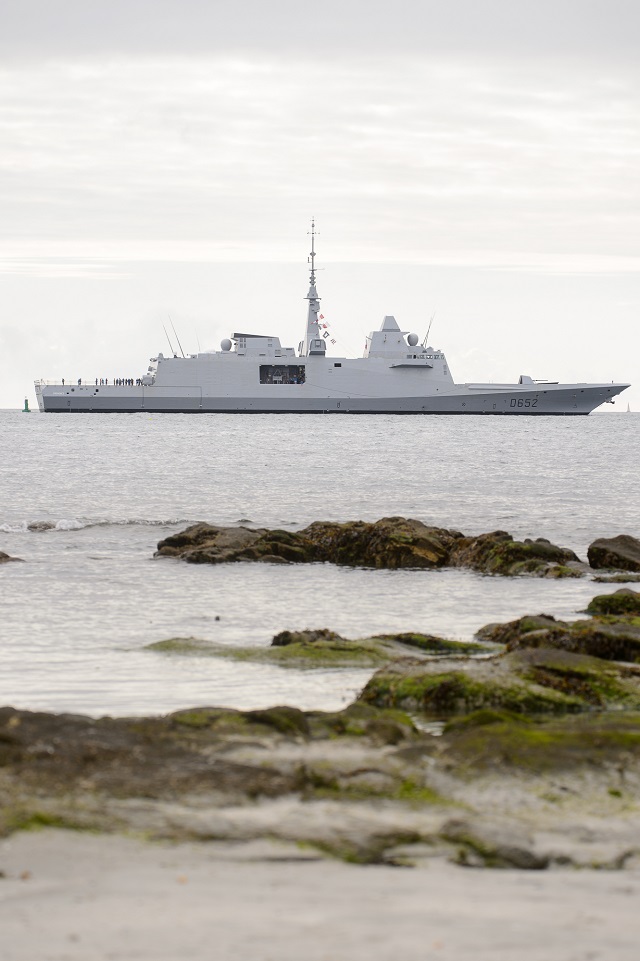 This new-generation frigate will be operated by a streamlined crew of 108 sailors (i.e., half the number required for frigates of the previous generation). Picture: DCNS

In a second phase, the trials will be focused on the propulsion system, in particular the CODLOG (COmbined Diesel eLectric Or Gas) hybrid system. This highly efficient propulsion system allows the FREMM to sail silently at low speed – thanks to the electric motors – or to reach speeds in excess of 27 knots thanks to the vessels gas turbine. In addition to the propulsion trials, the DCNS teams will perform verifications of the navigation systems (calculation of speed, position and heading).
Once these initial trials have been completed, the frigate will return to quay on the DCNS site in Lorient for a few weeks before beginning a new campaign of trials, at the start of 2015, this time focused on the combat system.
To learn more:
Link to FREMM Frigate (Aquitaine class) technical datasheet