a
Sea-Air-Space 2015 - Raytheon Tomahawk
Raytheon's Tomahawk Cruise Missile Will Soon be Able to Hit Moving Targets on Land & Sea
Navy Recognition learned during Sea Air Space 2015 that Raytheon is to test a new multi-mode seeker for Tomahawk cruise missile. The flight test is key milestone on Tomahawk modernization path. Using company-funded independent research and development investment, Raytheon Company is preparing for a multi-mode seeker test designed for a Tomahawk Block IV cruise missile.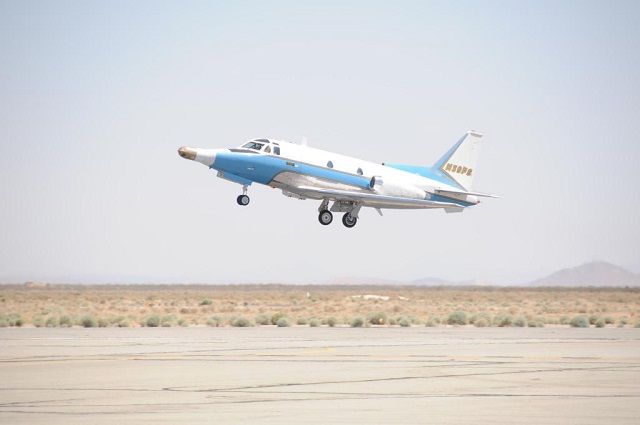 T-39 aircraft with Raytheon modular, multi-mode processor. Picture: Raytheon

The captive flight test, using a modified Tomahawk Block IV missile nose cone, will be designed to demonstrate the processor's ability to broadcast active radar as well as passively receive target electromagnetic radiation, which was demonstrated in February 2014. This is a critical step in enabling the missile to strike moving targets on land and at sea.

"Completion of this test and last year's passive seeker test will demonstrate that Tomahawk can hit moving targets on land and at sea," said Mike Jarrett, Raytheon Air Warfare Systems vice president. "Raytheon is working to quickly and affordably modernize this already advanced weapon for naval warfighters."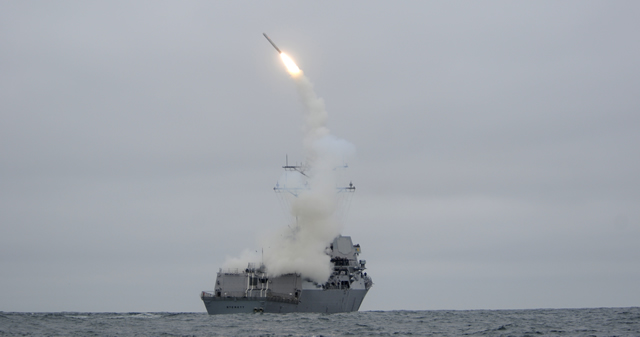 PACIFIC OCEAN (June 23, 2010) A Tomahawk missile begins its tip-over phase of flight after being launched from the guided-missile destroyer USS Sterett (DDG 104) (U.S. Navy photo by Mass Communication Specialist 1st Class Carmichael Yepez/Released)

During the test, planned for the second quarter of 2015, the nosecone of a Tomahawk Block IV missile will be equipped with active and passive radio frequency antennas integrated with Raytheon's new modular, multi-mode processor and fitted to a T-39 aircraft. Flying at high subsonic speed and at varying altitudes, the aircraft will simulate a Tomahawk flight regime. The multi-mode seeker and multi-function processor will operate the active radar against fixed and mobile targets on land and at sea, in a complex, high density electromagnetic environments.