a
Naval Forces News - Russia
Russian land-based Sosna air defence missile system likely to be installed on small-tonnage ships

Nudelman Precision Engineering Design Bureau, a subsidiary of the holding company High Precision Systems, is developing a way to install its latest Sosna antiaircraft missile system on small-tonnage ships. The system is intended to protect its area of responsibility against all types of air threats including high-precision weapons e.g. cruise missiles and guided missiles: in range – up to 10 km, in altitude – up to 5 km.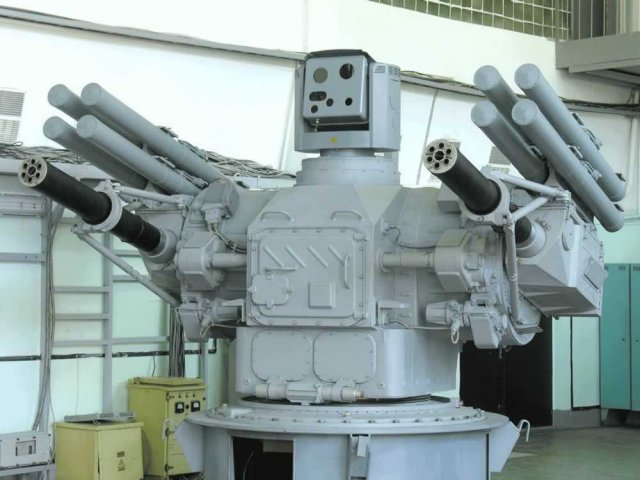 Palma Naval System consists of two rapid fire guns AO-18KD and anti-air missiles SOSNA-R
"The Palma naval systems we built are very heavy, ranging from 6.9 tons for the Palma antiaircraft missile system to 7.2 tons for the Palma close-in weapon system. These systems can only be outfitted on ships with a weight of at least 500 tons. Currently, we are figuring out how to outfit ships of a smaller tonnage of less than 500 tons with the Sosna antiaircraft missile system. The ship would immediately have new capabilities of destroying targets at a distance of 10 km and a height of 5 km," said Vladimir Slobodchikov, Deputy CEO of High Precision Systems and Managing Director of Design Bureau Tochmash, according to RIA Novosti. According to him, when mounted on smaller boats, the system will able to fire on airplanes, helicopters, and other surface and ground targets. It uses the same rocket as the land-based Sosna system. The cost of the new antiaircraft system will be significantly lower than the Palma, according to developers.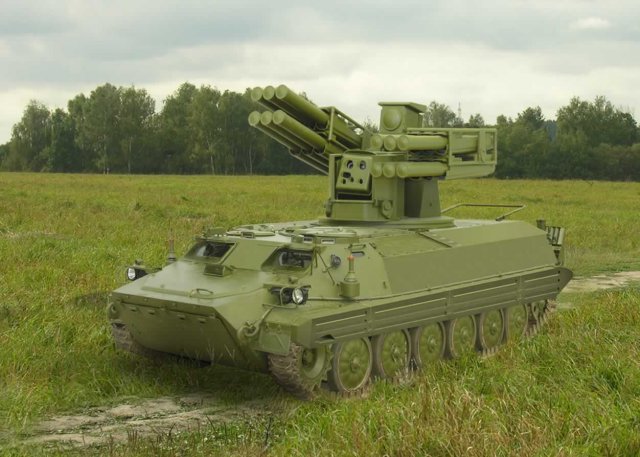 Sosna air defence systems armament consists of 12 high-speed high-precision missiles SOSNA-R
The Sosna automated antiaircraft missile system can be used effectively at any time, in conditions of reduced visibility, and during the possibility of natural or man-made interference. A high-precision automatic optical-electronic system enables the stealth and automation of combat operations. Target detection takes place autonomously using optic-electronic systems and external targeting. The Sosna antiaircraft missile system was created following the complete overhaul of the Strela-10 air defense missile system. Distinctive features of the new version include increased firing range, from 5 to 10 kilometers, and height, from 3.5 to 5 kilometers.