a
Naval Forces News - India
Indian Air Force Test Fired A Harpoon Anti-Ship Missile from its Jaguar IM Aircraft for the First Time
The Indian Air Force test fired an AGM-84L Harpoon anti-ship missile from a Jaguar IM maritime strike aircraft for the first time on May 22nd. The test was a success as the missile hit a pre-designated target in the Arabian Sea.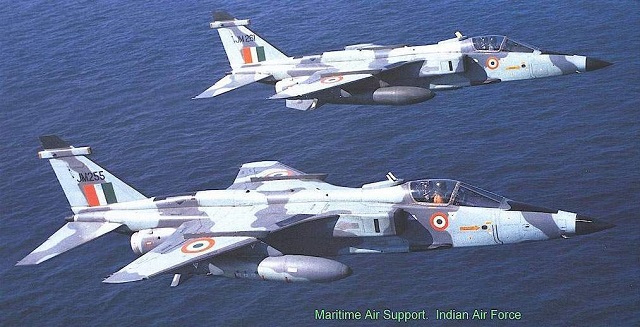 The Indian Air Force fleet of Jaguar IM is dedicated to maritime strike missions
According to a source quoted by the Hindustan Times, the fighter belonged to the IAF's maritime strike squadron based at the Lohegaon airbase outside Pune. The Jaguar IM flew 200 nautical miles off the west coast and was refuelled midair during the mission, the source added.

The Indian Air Force has a fleet of 10 Jaguar IM maritime strike variant fighters in No.6 Squadron. They have been upgraded over the years with IAI ELta's EL/M-2032 radar and improved electronic defense systems. Before the AGM-84L Harpoon procurement, they were fitted with Sea Eagle anti-ship missiles.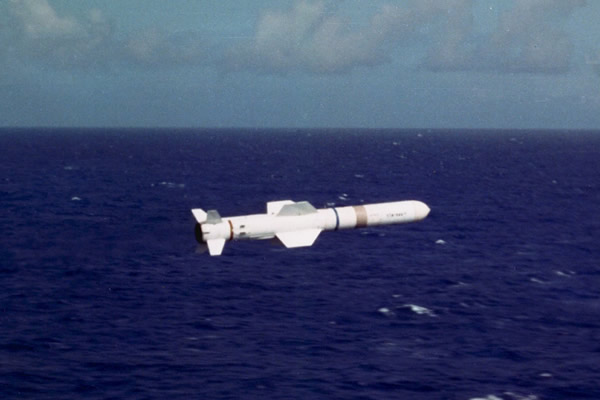 An AGM-84L Harpoon anti-ship missile in flight. Picture: Boeing

In september 2010, India's Economic Times reported that India signed a deal with Boeing for 24 Harpoon Block II missiles in late July 2010 for its Jaguar aircraft

Boeing describes the Harpoon Block II as "capable of executing both land-strike and anti-ship missions," and its "500-pound blast warhead delivers lethal firepower against a wide variety of targets," according to Boeing website.