a
Naval Forces News - Russia
Shipyard in North Russia to lay down sixth Yasen-class Submarine Perm on July 29
The Project
Project 885M Yasen M-class
nuclear-powered submarine
Perm
armed with missiles and torpedoes will be laid down in Severodvinsk in north Russia on July 29, the press office of Russia's United Ship-Building Corporation said on Tuesday.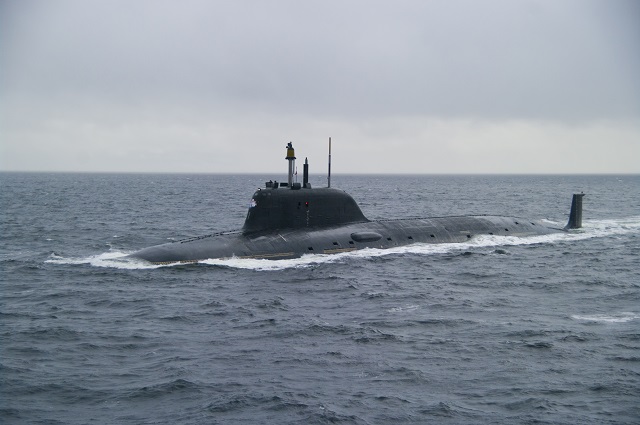 Russian Navy Project 885 Yasen-class Submarine Severodvinsk (K-560) underway

"The nuclear-powered submarine Perm is planned to be laid down on July 29, 2016 on the eve of Navy Day [it will be celebrated on July 31 ],"
the press office said.
According to the press office, all nuclear-powered submarines are laid down and delivered to the customer
"in strict compliance with the schedule agreed with the Defense Ministry and the Navy."
Sevmash Shipyard CEO Mikhail Budnichenko said earlier that the sixth Project 885M Yasen-M-class nuclear-powered submarine would be laid down on the eve of Navy Day.
As of today, the Russian Navy operates only one Project 885 nuclear-powered submarine, the Severodvinsk, which was laid down in 1993. Its operational evaluation was completed in the spring of 2016. New Yasen-M-class nuclear-powered submarines are being built under the modified 885M project.
© Copyright 2016 TASS. All rights reserved. This material may not be published, broadcast, rewritten or redistributed.


Link to
Project 885 Yasen-class technical datasheet