a
Naval Industry News - France
Barracuda SSN: DCNS opens combat system shore integration facility

Over 100 people, including DCNS employees and representatives of the DGA, the French Navy and partners, attended a ceremony at the Toulon naval base on Wednesday 28 November to inaugurate the combat system shore integration facility for the Suffren, the first nuclear-powered attack submarine of the new Barracuda type. The combat system is the submarine's central nervous system. It manages all command and control functions involving all sensors and weapons in real time.

The ceremony marked the transition from the combat system's design phase to functional integration, or the assembly of its hardware and software components on a shore integration facility (SIF).

Over the next three years, the CS SIF will be used to test and check every CS function and mode of operation in preparation for its integration with the submarine proper.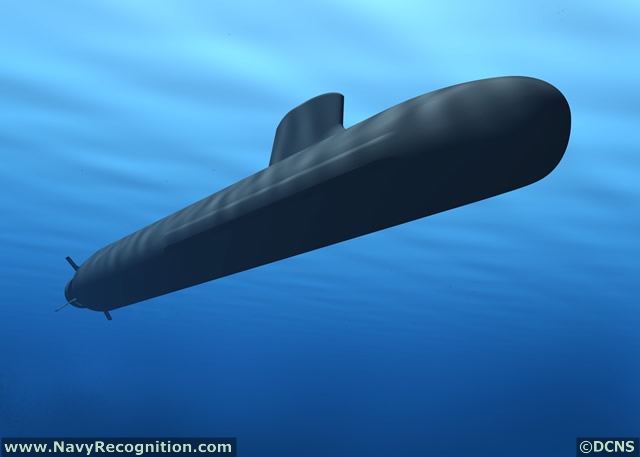 Barracuda SSN
(Picture: DCNS)
Shore-based CS tests and checks conducted by DCNS teams using this facility save precious time when it comes to onboard integration resulting in a significantly shorter onboard test campaign.

The CS under development for Barracuda-type SSNs combines an advanced sonar system based on that developed for the Navy's current-generation nuclear-powered ballistic missiles submarines (SSBNs), an optronic mast replacing the traditional optical periscopes, a weapons system with twice the capacity of that carried by Rubis-class SSNs and a combat management system (CMS) integrating the capabilities of all of the boat's above-water and underwater surveillance sensors.

Between 2017 and 2027, Barracuda-type SSNs will replace the Navy's current-generation Rubis/Améthyste-class boats. Mission capabilities will include intelligence gathering and special operations (by commandos and special forces), anti-surface and anti-submarine warfare, land strikes and participation in joint operations wherever the type's interoperability and associated capabilities (discreet communications, tactical datalinks, etc.) are required. The weapons payload will include next-generation type F21 heavyweight torpedoes, SM39 anti-ship missiles and MdCN naval cruise missiles.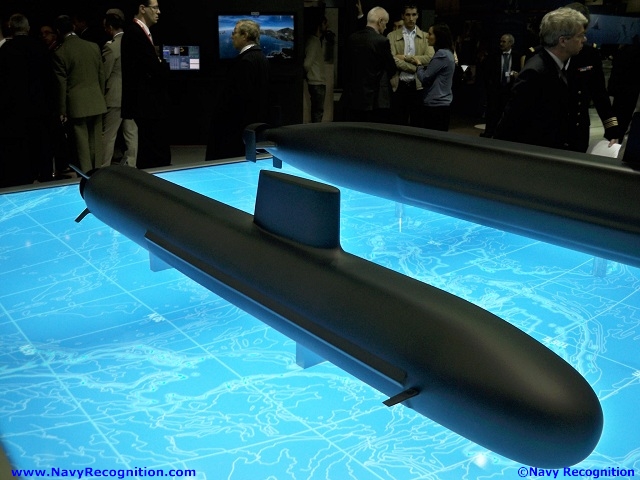 Baracuda SSN model shown during Euronaval 2010
The Barracuda programme represents a vital contribution to the renewal of France's naval forces and a significant proportion of the group's production workload as it will keep DCNS teams and facilities busy until 2027.

In December 2006, the DGA awarded the overall Barracuda contract to DCNS, appointing the group as programme prime contractor and Areva-TA as nuclear powerplant prime contractor. The firm order placed at the same time calls for the development and construction of SSN Suffren, the first of six Barracuda-type SSNs. The contract also covers through-life support for all six submarines during their first years of operational service. The second and third tranches, confirmed in 2009 and 2011 respectively, cover the construction of the second- and third-of-type SSN Duguay-Trouin and SSN Tourville.