a
Naval Industry News - Russia
Sevmash Shipyard Laid Keel of Eighth Borey-class Project 955A SSBN Submarine for Russian Navy
The Sevmash Shipyard in Severodvinsk laid the keel of the eighth nuclear submarine with ballistic missiles Prince Pozharsky of project 995A (code Borey-A), TASS correspondent reported from the shipyard. The plaque with the name of the submarine and the date of the event was fixed to the submarine by Deputy Navy Commander-in-Chief for armaments Vice Admiral Viktor Bursuk and First Vice President of the United Shipbuilding Corporation Leonid Strugov.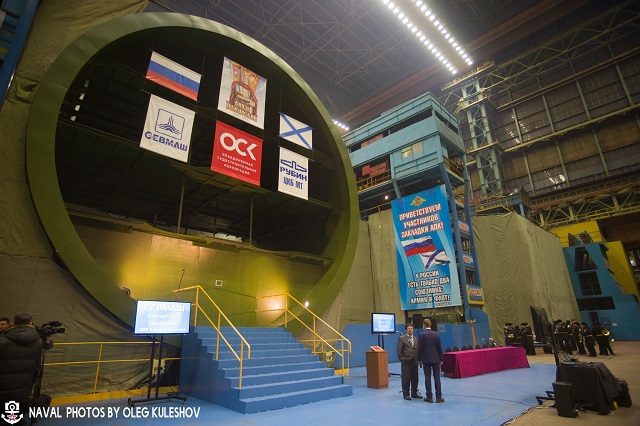 The keel laying ceremony

The Prince Pozharsky is the final of the eight submarines of project 995 and the fifth of the upgraded project 995A. The submarines were designed by the Rubin center. Three submarines of the family have already been passed over to the Navy.

The upgraded project includes the Prince Vladimir which had its keel laid in 2012. Two other submarines - Prince Oleg and Generalissimo Suvorov - had their keels laid in 2014. In 2015 the Emperor Alexander III followed suit.

© Copyright 2016 TASS. All rights reserved. This material may not be published, broadcast, rewritten or redistributed.

About Project 955A
On 15 December 2009, a Defense Ministry official announced that the laying down of the fourth Project 955 Borei-class submarine had been postponed from December to the first quarter of 2010. The reason for the delay was said to be "organizational and technical reasons". The fourth ship of the 955 class will actually be the first improved "955A" variant. It is reported by unnamed sources that this modification will include major structural changes and probably other changes.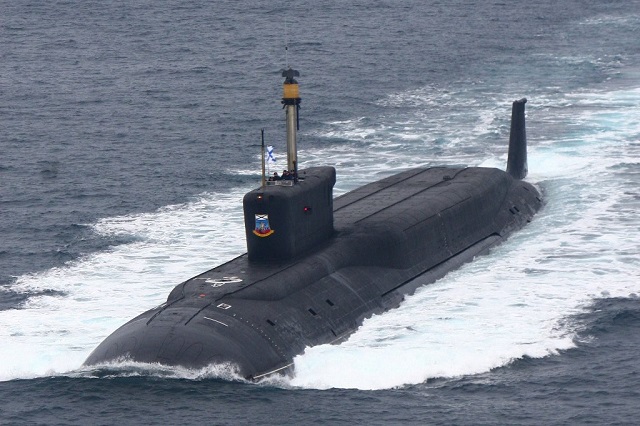 The K-535 Yuriy Dolgorukiy, first Project 955 Borey-class SSBN