a
Naval Industry News - France, Sweden
iXBlue to Provide MARINS Inertial Navigation Systems for Swedish Navy A26 Submarines

iXBlue, a global leader in navigation, positioning and imaging solutions, is providing MARINS inertial systems to outfit the Swedish Navy's two future A26 class submarines.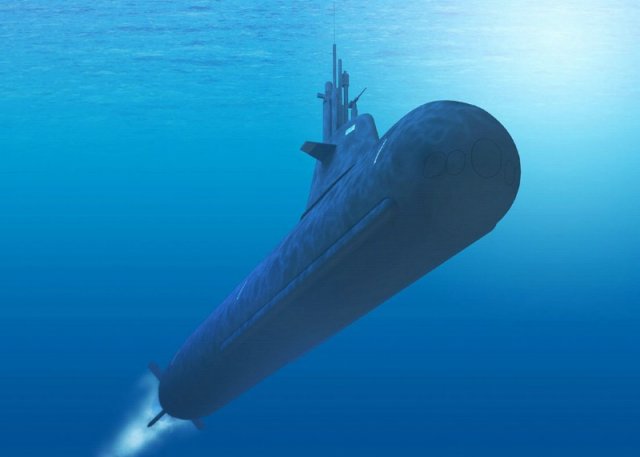 Artist impression of the future A26-class submarine

Scheduled to be operational in 2024, the A26 is a unique and high-tech submarine with proven modular design. Built by Saab, it is considered today as the world's most modern submarine program. For this new world-class submarine, Saab was looking for the highest performance and reliability in subsea navigation. As the submarine will be specially built to operate submerged for extended periods, with excellent maneuverability in all waters, the inertial equipment inevitably requires proven robustness, reliability and accuracy.

iXBlue was the natural choice for Saab; in fact, the two companies have built a strong partnership over the past years. In 2015, iXBlue delivered 7 MARINS units to equip the Swedish Navy's in-service Gotland-class submarines. Besides the relationship of trust established between the two partners, Saab has been happy with the quality and performance of the product, which perfectly addresses the requirements. The proven expertise and credibility of iXBlue made them confidently select the French high-technology company for this major innovative project.
iXBlue MARINS M-series presented at Euronaval 2014
Selected for its ultimate performance, the iXBlue MARINS inertial navigation system enables stealth autonomous navigation, providing very accurate heading, roll, pitch, speed and position, under severe GNSS-denied environment.

Jan Aadland, iXBlue Sales Manager, is delighted: "We are proud to have been selected to equip both the existing and future submarines of the Swedish Navy; our partnership with Saab keeps intensifying. Together the understanding of our client's needs and iXBlue's unique products are key to our success."

The footprint of iXBlue among the most powerful navies in Europe continues to get larger. The fast-growing defense company is being trusted by more than 10 European Navies to equip their fleet's navigation systems.