a
Naval Industry News - France, Denmark

Thales to supply Continuous Wave Illumination transmitters to the Royal Danish Navy
On 31 January 2017, Thales has been awarded a contract by the Danish Defence Acquisition and Logistics Organization for the delivery of 14 Continuous Wave Illumination (CWI) transmitters to be integrated in the current ESSM fire control systems on-board the Absalon and Iver Huitfeldt class vessels of the Royal Danish Navy.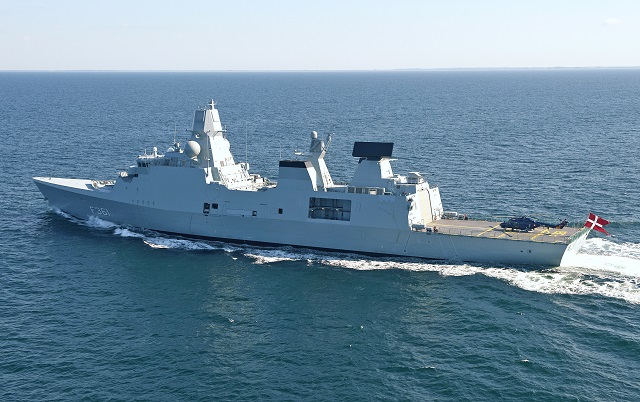 The Iver Huitfeldt class is a three-ship class of frigates that entered service with the Royal Danish Navy in 2012 and 2013. Picture: Thales
The CWI transmitter is one of the key components in the fire control chain by providing the x-band signal to illuminate the threat and allow the Evolved Sea Sparrow Missile (ESSM), a medium-range, surface-to-air US missile, to "home in" on the reflected signal.

Thales's CWI transmitter utilizes state-of-the-art Gallium Nitride (GaN) technology and incorporates a proven missile waveform generator (MWFG) building block to provide unrivalled performance. The design is scalable to support emerging missile modes and threats.

The first delivery will be made mid-2019 and the last system will be delivered in 2021. A second contract was signed for the sustainment support of the CWI systems until 2049.