a
Naval Industry News - France

ECA Group to supply Degaussing & UAV IT180 based magnetic ranging system to Asian Customer
ECA Group will supply Degaussing Systems and UAV IT180 based Magnetic Ranging Systems to an Asian Ministry of Defence through a Contract of more than 7 million euros. The knowledge of the ship signature and efficiency of its Signature Reduction System is of prime importance to assess vulnerability against underwater mines and unfriendly detectors. To reduce the magnetic signature of Client's vessels, ECA Group will provide and set-up degaussing systems in compliance with NATO standards.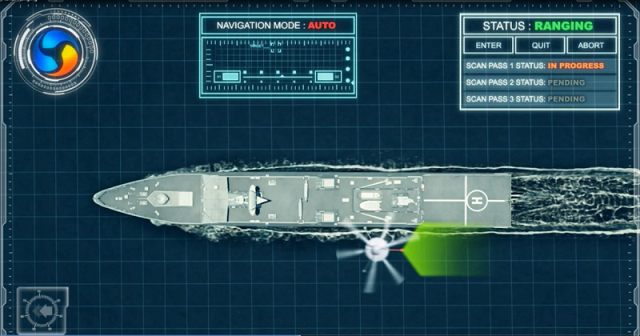 ECA's UAV IT180 based Magnetic Ranging Systems
To perform magnetic signature vessel's measurement, ECA Group will deliver its patented portable magnetic ranging systems, called STERNA® based on UAV IT180 technology.

STERNA® is the best combination of an IT180 UAV and an embedded magnetometer and its digitizer. To perform the mapping in a horizontal plane of the vessel, STERNA® overflies the vessel. Data are analyzed and degaussing parameters are computed.

This ECA Group innovation was awarded by the Innovation Trophy during Euronaval tradeshow for their patent named STERNA®. This patent combines the use of an UAV (for example, the UAV IT180) and a magnetic sensor carried by the drone to measure the ship's magnetic field.

Integrating a robust industrial design and functionalities, this innovative and cost-effective solution is adapted for Navies seeking for reliable, modular and fast-deployable operational tools in order to secure the vessel and the crew.

ECA Group estimates the market for this new technological solution up to 30 M€ for the next 5 years.