a
Naval Defence News - France
Alseamar Showcasing New Technologies Dedicated to Combat Divers at SOFINS 2017

ALSEAMAR participated in the SOFINS show held this week at Camp de Souge near Bordeaux. ALSEAMAR designs, manufactures and develops high technology marine and submarine devices for Defense sector. ALSEAMAR, using its knowhow and expertise, is in a position to respond to specific requests expressed by demanding soldiers whose missions are undertaken in harsh and high-risk environmental conditions.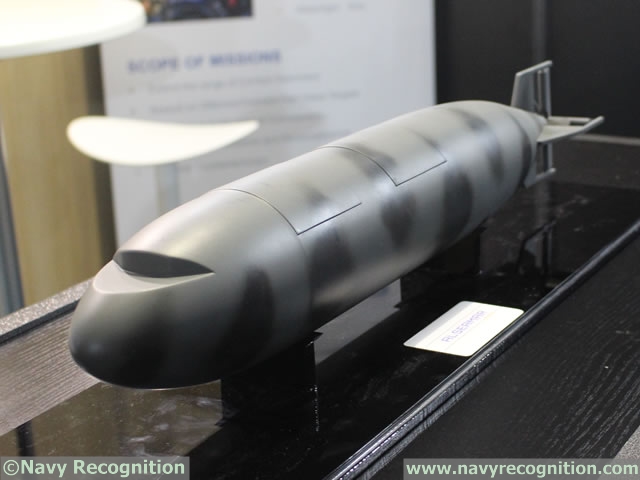 Alseamar Coryphene scale model at SOFINS 2017.

These men are from Special Forces Unit, they are commonly known as "combat divers". ALSEAMAR has decided to take on former figures of these specific group of men to be able to comply with the requirements of these specialist units.

ALSEAMAR complies with the missions of "combat divers" and proposes different types of sub-marine vehicles to infiltrate and exfiltrate by means of offshore route.
• "Murène": this subsea light vehicle allows 1 or 2 divers to travel 10 nautical miles at a cruising speed of 2 knots.
• "Coryphène": this swimmer delivery vehicle allows 2 or 3 divers to travel 50 nautical miles at a cruising speed
of 6 knots.
• "Sphyrène": this swimmer delivery vehicle allows 6 divers to travel 70 nautical miles at a cruising speed of 8 knots.

For Intelligence, Surveillance and Reconnaissance mission, the submarine propellers can be equipped with a removable day/night camera and data satellite communications system.

ALSEAMAR also proposes custom-made equipment for special force units working at sea and from sea to land. Based on the technological building blocks developed by ALSEAMAR such as unmanned surface and underwater vehicle, these integrate acoustic communication and positioning equipment, V/UHF and satellite data link, listening and optronic sensors. These are designed as customized and confidential.