a
Naval Defence News - France, Indonesia
DCNS and PT PAL develop their cooperation to address Indonesia's naval projects

Following the visit of French President, Franc¸ois Hollande, to Indonesia, DCNS and PT PAL signed a Memorandum of Understanding (MoU) to strengthen their cooperation in the submarine and surface ship fields, in accordance with the Indonesian French Defense Dialogue (IFDD).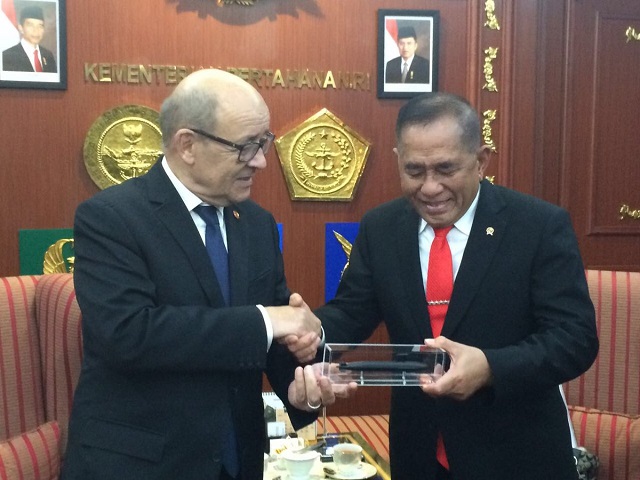 DCNS Picture

Indonesia wants to reinforce its naval capacity and is discussing with France to explore projects of submarine and surface ships to be built in Indonesia with a high level of local industrial content, through Indonesian-French long term cooperation.

Following guidance of both governments, DCNS and PT PAL have been cooperating over the past few years to identify the best industrial solution and allowing today to offer a multipurpose submarine from the latest generation of Scorpene Class family, able to perform both shallow and blue water missions. Other opportunities on corvettes and frigates are going to be assessed in the near future.

Following signature of this MoU, DCNS CEO Herve´ Guillou declared: "As the European leader in naval combat systems, warship designer and builder, DCNS is committed to establishing long-term partnerships with the Indonesian industry to enhance Indonesia's local high-tech industrial content. Our cooperation with Indonesia's largest shipyard PT PAL is a perfect illustration of this ambition and we are looking forward to bringing our strong expertise in technology transfers for complex naval programs to provide an industrial project and develop Indonesian Navy operational capability".