a
Naval Forces News - Russia, Sri Lanka
Russia Discussing Gepard-5.1 Frigate Loan With Sri Lanka
Russia and Sri Lanka are planning to agree on a draft of the intergovernmental agreement on a loan for a Russian-made Gepard-5.1 frigate before the yearend, Deputy Director of Russia's Federal Service for Military and Technical Cooperation Mikhail Petukhov said. Petukhov made this statement at the Defense & Security 2017 exhibition.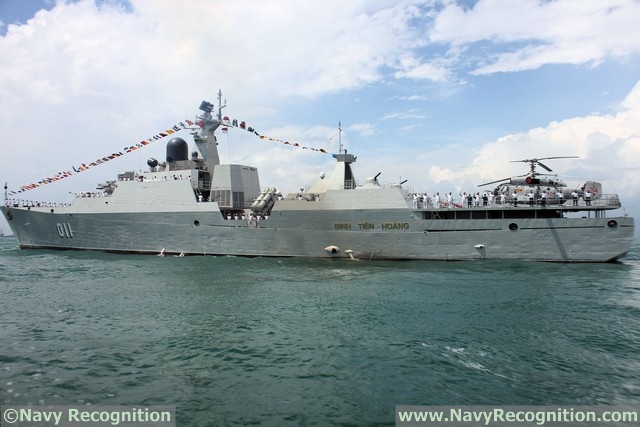 Gepard-5.1 Frigate VPNS Dinh Tien Hoang of the Vietnam's People Navy during the Republic of Singapore Navy International Maritime Review (IMR) on 15 May 201
"We expect the finance ministries of the countries to agree on a draft of the intergovernmental agreement on a state loan for a Gepard-5.1 frigate before the yearend," said Petukhov, who is heading Russia's delegation at the exhibition.

As CEO of Russia's Zelenodolsk Shipyard Renat Mistakhov said earlier, the Gepard-5.1 frigate designed for Sri Lanka will be an ocean-going patrol ship developed on the basis of the baseline Gepard-3.9 ship by the Zelenodolsk Design Bureau.

Unlike the ordinary patrol ship, the Gepard-5.1 frigate will have a different design of its superstructure. In particular, it will have artillery systems and a helipad with a hangar and lack the Kalibr-M (NATO reporting name: SS-N-27 Sizzler) missile system.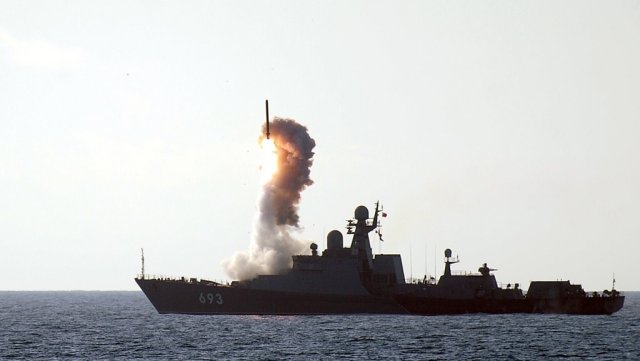 Project 11661K Gepard-class Dagestan frigate launching Kalibr-NK in early October 2015
According to Mistakhov, the shipyard expects Russia's Rosoboronexport state arms seller to sign a contract for the delivery of one frigate in 2017.

"Considering the requirements specification, we have set a price that is being currently considered by Sri Lanka. The Gepard patrol ship will be a bit simpler than the vessels we have been building for Vietnam. This is not a missile ship, it will carry only artillery and short-range antiaircraft systems," the CEO said.

The Gepard frigate is an export-oriented version of the Project 11661 patrol ship operational with the Russian Navy.

The first two Gepard-3.9 ships were laid down by the Zelenodolsk Shipyard in 2007 and were delivered to Vietnam's Navy four years later.

The shipyard has been building the second two ships of the type for Vietnam. The first ship has already been delivered to the customer under the contract.

The Zelenodolsk Design Bureau has developed the Gepard-5.1 high-seas patrol ship armed with artillery systems and machineguns. -

© Copyright 2017 TASS. All rights reserved. This material may not be published, broadcast, rewritten or redistributed.