---
At DSA 2018, the tri-service defence exhibition currently held in Kuala Lumpur - Malaysia, Chinese company NORINCO (China North Industries Corp.) is showcasing its TL-7B land based anti-ship cruise missile.
---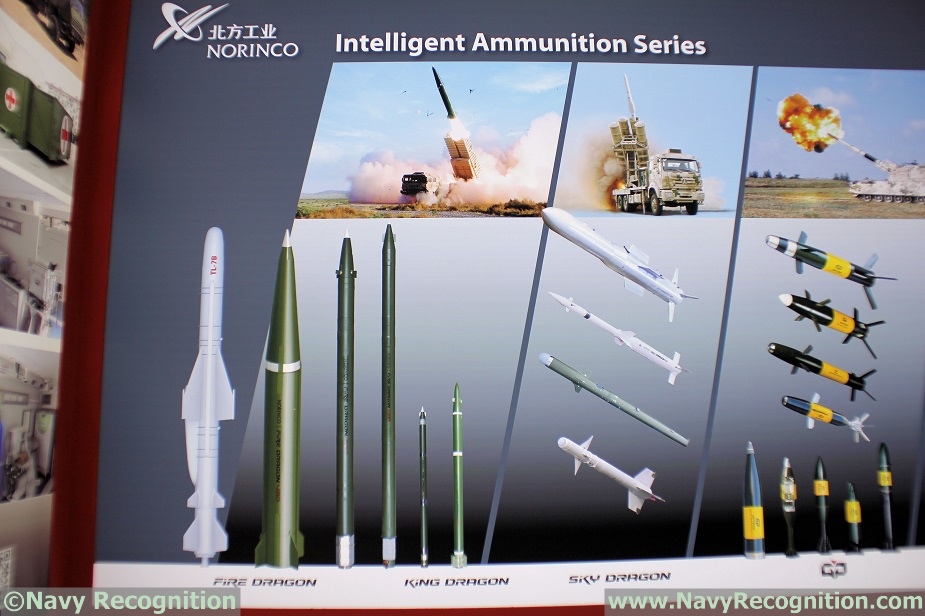 TL-7B anti-ship missile (left)

---
TL-7B is a medium / long range anti-ship cruise missile developped by NORINCO with mature technology. It is designed to be launched from the AR3 platform.

According to NORINCO, the missile is designed to strike medium to large surface vessel (destroyers, frigates, supply ships, landing ships etc...). TL-7B missile uses ING / GPS and Radio Frequency (RF) seeker, digital control system, advanced composite material structure and armor-piercing anti-ship warhead. A single missile can disable (critically damage) or sink the targeted vessel. TL-7B has the ability to conduct sea skimming flights.

A NORINCO representative told Navy Recognition that the TL-7B missile was unveiled for the first time in 2017.
---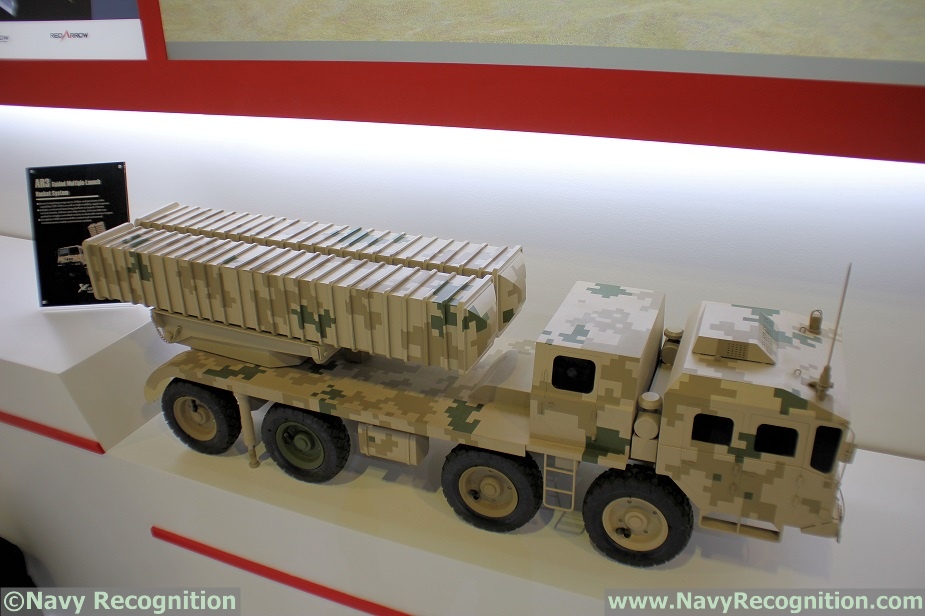 AR3 scale model at DSA 2018

---
The AR3 is an MRLS Multiple rocket launcher system presented for the first time during the International Defence Exhibition IDEX 2011. The AR3 370mm Multiple Launcher Rocket System (MLRS) is a long range suppressing weapon system developed and manufactured by NORINCO.
AR3 adopts a universal launching platform to fire 750mm tactical missiles, 380mm anti-ship missiles, 370/300mm guided rockets...
AR3 comes with a complete C4ISR command / fire control and unmanned reconnaissance means.

TL-7B specifications:
Typical target: Large and medium warship
Diameter: 380 mm
Wingspan:1.3 m
Cruise speed: 0.8 Mach
Cruise height: 10 m (above sea surface)
Firing range: 180 km
Guidance mode: INS + GPS + RF seeker
Hit probabilit: 90%
Missile length: < 6000 mm
Missile weight: < 850 kg
Warhead weight: > 320 kg
Operating temperature: -40° to +55° C
Shelf life: 10 years
---