---
Kongsberg Defence & Aerospace AS has entered into contract worth 124 million Euro with the Royal Malaysian Navy for delivery of the Naval Strike Missile (NSM) to their six new Littoral Combat Ships.
---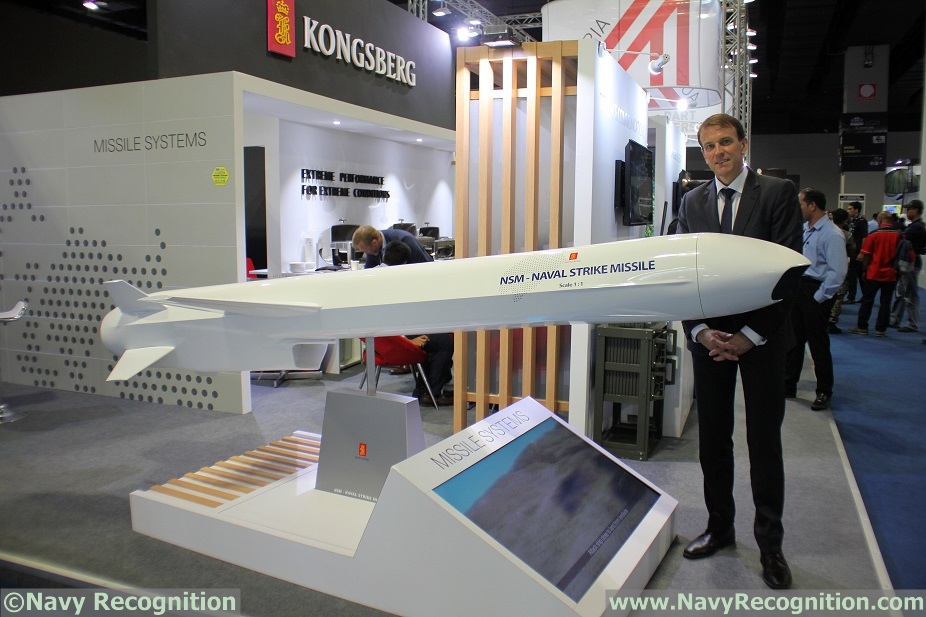 Eirik Lie, President of Kongsberg Defence & Aerospace AS, with an NSM model at DSA 2018

---
Boustead Naval Shipyard Sdn Bhd is building the ships based on Naval Group's Gowind Class design. This contract is a follow-on to the agreement announced 9 April 2015 for NSM shipboard equipment. The NSM will be deck mounted and integrated to the SETIS combat management system provided by Naval Group.
"This contract provides the Royal Malaysian Navy with an important surface-to-surface-missile capability and confirms NSM's very strong position in the international market. NSM is currently chosen by Norway, Poland, Germany and Malaysia", says Eirik Lie, President of Kongsberg Defence & Aerospace AS.
---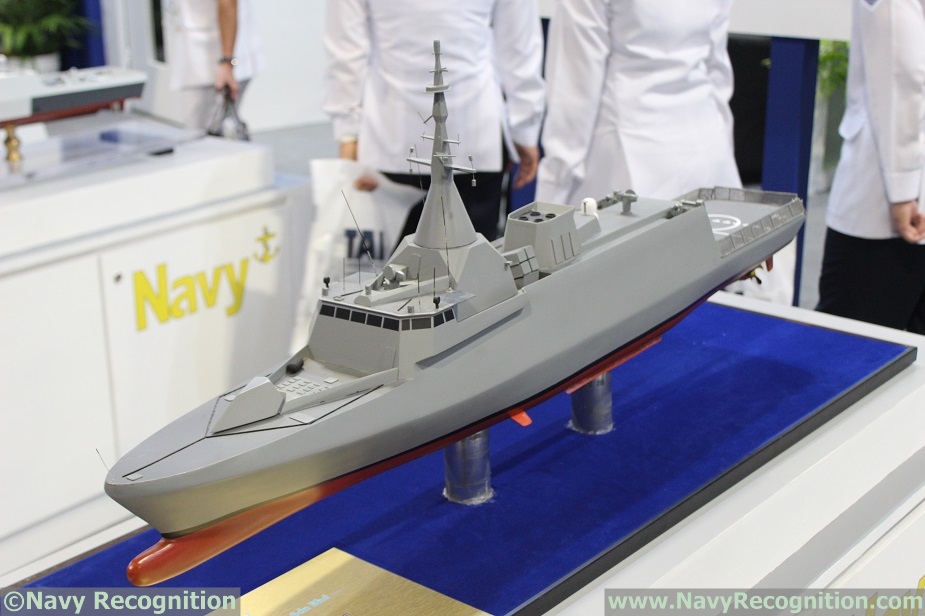 Scale model of the LCS on the RMN booth at DSA 2018. Note the NSM launchers.

---
About NSM
The NSM is a fifth generation anti-sip missile, developed by KONGSBERG for the Norwegian Navy. NSM reached Initial Operational Capability on the new Norwegian Fridtjof Nansen Class frigates and the new Norwegian Skjold Class corvettes in 2012. It is also fielded by the Polish Navy (coastal defense batteries) and has been selected by the navies of Malaysia and Germany. NSM was also tested by the US Navy on LCS (Littoral Combat Ship) #4 USS Coronado in 2014.
Hans Kongelf, Vice President of Missile Systems at Kongsberg previously told Navy Recognition that the main strength of the NSM are:
- Defense penetration capabilities thanks to its stealth, extremely low sea-skimming flight profile and high G maneuvers.
- Target recognition: Each NSM is fitted with a library of ship profiles to recognize each ship classes.
- NSM is available today, it is in production, fielded by the Royal Norwegian Navy, the Polish Navy and selected by the Royal Malaysian Navy and German Navy
---