---
The Russian Navy signed the acceptance act for the Elbrus supply vessel of project 23120. A gala ceremony was held to hoist the Navy flag on the ship, the Severnaya verf shipyard said.
---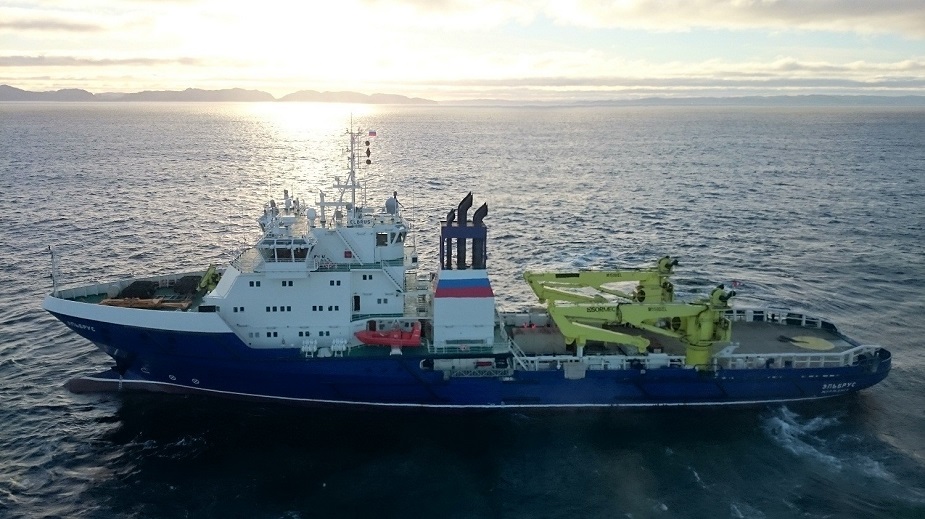 The first logistic support vessel "Elbrus" of Project 23120 during trials. Picture by PJSC "Shipyard" Severnaya Verf "
---
"The Elbrus joined the strategic North command of the auxiliary fleet. It is a universal vessel for the transportation of cargoes, towing, hydrographic research, assistance to ships in distress. Due to the lifting equipment (two 50-ton electric hydraulic cranes and towing engines with 120 and 25-ton tow force) and a dynamic positioning system the vessel can engage in loading operations at unequipped berths and in the open sea," it said.

The Elbrus has a diving complex with a decompression chamber for deep-water work. The ice-class ARC4 hull can sustain 0.6-meter thick ice. The vessel has all the conditions for normal work and rest of the crew in Arctic conditions. The automation A1 class can operate without the constant presence of the crew.

The Elbrus is the lead supply vessel of project 23120. The Severnaya verf shipyard is building another ship of the series, the Vsevolod Bobrov. It is 95 meters long and 22 meters wide. The draught is nine meters and the speed is 18 knots. The displacement is 9500 tons, the range is 5000 nautical miles and autonomy is close to 60 days.
---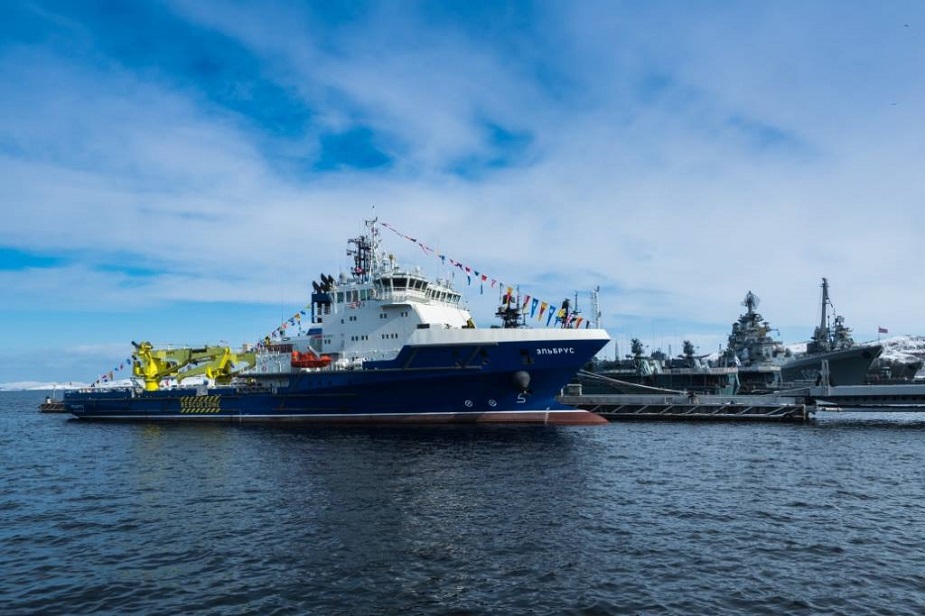 The first logistic support vessel "Elbrus" of Project 23120 on commissioning day at Severomorsk naval base on 04/09/2018. Picture: Russian Ministry of Defense
---
© Copyright 2018 TASS. All rights reserved. This material may not be published, broadcast, rewritten or redistributed.
---