---
Ground and then sea trials of the antiaircraft missile-artillery Pantsyr-ME seaborne complex will begin this year, Almaz Design Bureau CEO Alexander Shlyakhtenko told TASS.
---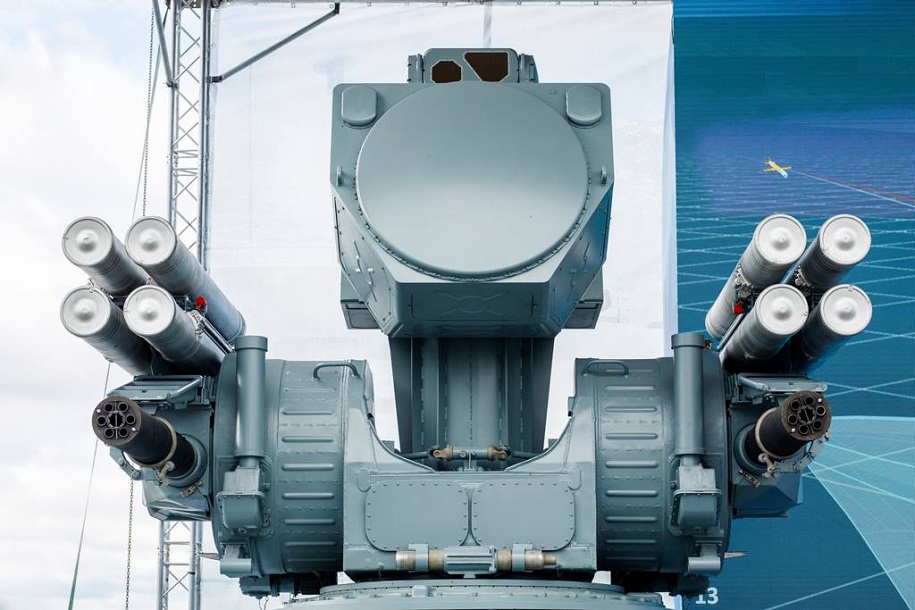 The naval missile and anti-aircraft artillery weapon system Pantsir-ME developed by the Tula KBP (part of the High Precision Systems Holding) provides the ultimate protection against modern air threats, including low-flying and small-size unmanned aerial vehicles. Rostec picture.
---
"It will be tested from 2018 first on a ground bench and then it will be delivered to one of the warships," he said.

Shlyakhtenko earlier told TASS that the Pantsyr-ME would be mounted on project 1241 Molniya missile boat and undergo trials in the Black Sea. A Karakurt-class warship of project 22800 is likely to be the first to receive a seaborne Pantsyr.
The Pantsyr-ME is the shipborne version of the Pantsyr air defense missile/gun system. Its land-based version is called Pantsyr-S. The seaborne version can be outfitted with missiles from the land-based variant and also with the promising Germes-K missile, which can be guided by a drone. The Pantsyr-ME is set to replace the Kortik system.
---
© Copyright 2018 TASS. All rights reserved. This material may not be published, broadcast, rewritten or redistributed.
---