---
A three-year contract for the maintenance and upgrade of the heavy Admiral Kuznetsov aircraft carrier of project 11435 will be signed by the Russian Defense Ministry and the United Shipbuilding Corporation in the first quarter of 2018, a source in the Russian military-defense complex told TASS.
---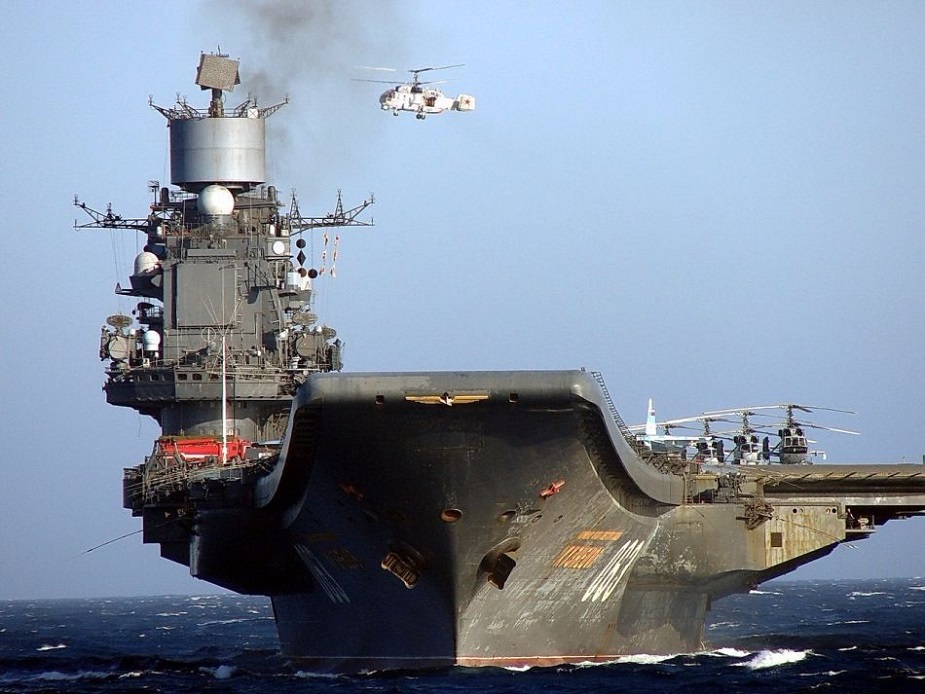 Russian Navy Aircraft Carrier Admiral Kuznetsov. Picture via Reddit
---
"A three-year contract will be signed in the first quarter of next year and the 35th shipyard in Roslyakov near Murmansk will immediately begin to work with the aircraft carrier," the source said.
TASS did not obtain official confirmation to the report.
The design of an abridged technical project for the modernization of the warship is being finalized and calculations of the necessary materials are prepared to estimate the costs, according to the source.
The modernization of the Kuznetsov will not be as deep as initially planned. "As a result, it will make several long-range sorties with obligatory maintenance between each of them and will have to again undergo capital repairs," the source said.
Nevsky Design Bureau CEO Sergey Vlasov earlier said the Kuznetsov would be repaired without modernization. Only some equipment will be replaced, he said.
The source said the maintenance of the Kuznetsov at the 35th shipyard was to begin yet in September but was delayed by a lack of funds. The financial problem was resolved after the aircraft carrier was included into the new state arms program for 2018-2017.
The Admiral Kuznetsov aircraft carrier of project 11435 is designated to win supremacy at sea and in the air to promote sustainability of the naval forces, strike at adversary positions, and support landing operations. The warship became operational in 1990. Its full displacement is 58 thousand tons and the length is 304.5 meters. Full speed power is 200000HP and the speed is close to 30 knots. Besides an air wing of 24-26 aircraft and 12 helicopters, the Admiral Kuznetsov is armed with anti-ship and anti-aircraft missiles. It has a skijump and 2 aircraft elevators to facilitate the operations of the aviation. The crew of the carrier comprises 1300 men and the personnel of the air wing is 660 people.
---
© Copyright 2018 TASS. All rights reserved. This material may not be published, broadcast, rewritten or redistributed.
---