---
Greek daily newspaper Kathimerini reported last week that the Greek government is set to enter talks with France regarding the procurement of two FREMM frigates. Contacts between Greece and France will begin initially at a military level, starting in February the newspaper explains, citing well informed sources.
---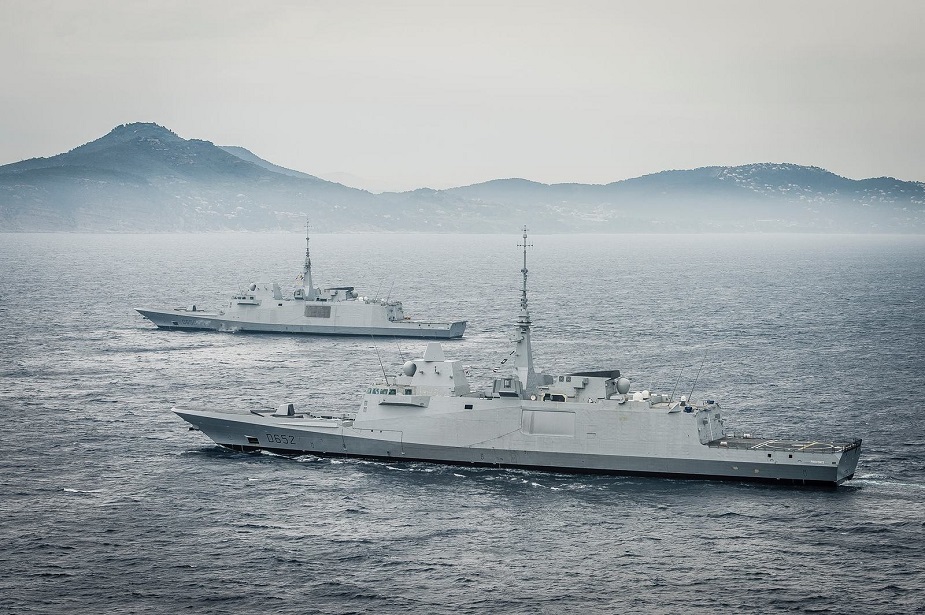 FREMM Frigate. French Navy picture.

---
According to Kathimerini, this move comes after a verbal agreement between Prime Minister Alexis Tsipras and French President Emmanuel Makron during his last visit to Athens last September. If an agreement can not be reached on the frigates because of their cost, the discussion will likely veer to the Gowind corvette.
According to its designer and builder, Naval Group, the FREMM Frigate can counter all current and naval and air threats thanks to the exceptional platform characteristics and powerful SETIS® combat system. FREMM directly inherits its capabilities from the world-renowned La Fayette class stealth frigates, decades of experience in CMS including the development of the combat-proven CMS equipping the Charles de Gaulle aircraft carrier and from Naval Group expertise in acoustic signature reduction, acquired particular with the construction of nuclear submarines.
Overview of the FREMM series by Naval Group:
Aquitaine, first in the series, delivered in 2012
Mohammed VI, delivered to the Royal Moroccan Navy in 2014
Provence delivered in June 2015
Tahya Misr, delivered to the Egyptian Navy in June 2015
Languedoc delivered on 16 March 2016
Auvergne, delivered today
Bretagne and Normandie, to be delivered in 2018 and 2019
Alsace and Lorraine with strengthened anti-aircraft capacities to be delivered in 2021 and 2022
According to Naval Group, the Gowind® 2500 corvette is packed with the very latest technological advances, developed and implemented by Naval Group for naval defence. It integrates SETIS®, the latest generation of combat systems developed by Naval Group, the "Panoramic Sensors and Intelligence Module (PSIM)" – an assembly that combines the integrated mast with its different sensors and the Control Room and associated technical rooms – and the high level of integration and automation of Naval Group user-friendly systems.
The Gowind series is already a success for Naval Group. Four units have been ordered by the Egyptian Navy (the first one, ENS El Fateh, was recently delivered) and six more units have been ordered by the Royal Malaysian Navy (the first one, KD Maharaja Lela was built in Malaysia and launched this summer). At the end of 2017, it was announced that the UAE Navy was procuring two Gowind corvettes as well.
---