---
The Yasen-class Severodvinsk K-560 nuclear-powered guided missile submarine (SSGN) of project 885 completed a full cycle of test trials of precision Kalibr missiles, the official in charge of SSGN commissioning Valery Dobrovolsky said in the journal of Sevmash shipyard.
---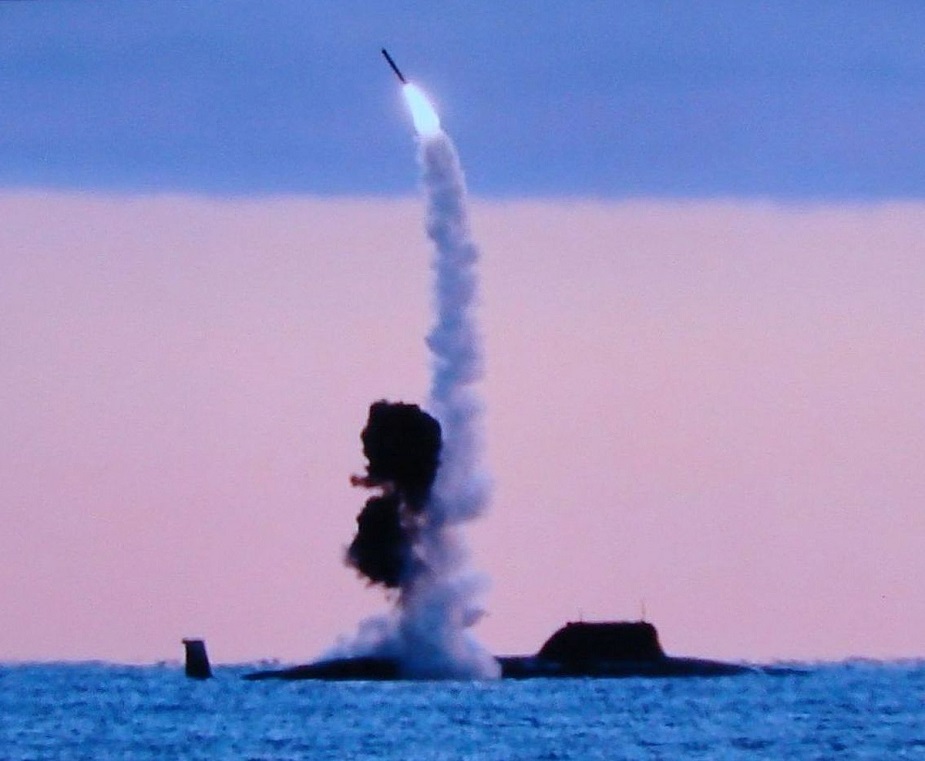 File picture from May 2013: Severodvinsk test firing Kalibr missile system while suface.
---
"We for the first time tested powerful missiles and universal launchers capable of combining arms in combat missions for destroying ground targets and fighting surface ships. Everybody knows Kalibr cruise missiles because of that. The Severodvinsk opened a way for the new weapon and held a full cycle of Kalibr trials from pop-up tests to launches from submerged and surfaced positions," he said.
Dozens of R&D were accomplished to create the submarine of project 885. New equipment, machines and new-generation fittings were created and advanced technical solutions introduced to increase stealthiness and decrease noisiness. For the first time a principally new hull architecture was designed to sustain maximum depths with minimal buoyance reserve. A new hydro-acoustic complex was created for project 885 submarines.
"It all demanded a big number of trials to confirm the correctness and reliability of solutions. Suffice it to say the warship spent a whole year at sea for running and test operation trials. For the first time in decades a domestic submarine submerged to critical depth and tested the escape chamber. Dozens of equipment test certificates provided grounds for improvements and a base for future projects," Dobrovolsky said.
Malakhit Design Bureau CEO Vladimir Dorofeyev said for the first time in the history of domestic submarine construction torpedo launchers were located at an angle to the centerline plane. Besides, the Severodvinsk and similar submarines are armed with vertical launchers for Kalibr and Onix missiles, Project 885 and 885M SSGN have ten 553mm torpedo launchers and eight 32-cell vertical launchers behind the coning tower. Kalibr missiles provide for a wide range of missions from antisubmarine defense to strikes at ground targets at a distance of up to 1500 km.
Project 885 and 885M U-boats for the first time in the history of the Russian Navy engage in non-nuclear deterrence due to universal vertical launchers which fire seaborne cruise missiles and antiship missiles.
Nuclear-powered cruise missile fourth-generation submarines of projects 885 and 885M are designed to destroy surface and underwater targets, as well as ground objects of the adversary. Their full displacement is 13800 tons. They can submerge to a depth of 600 meters and develop underwater speed of 30 knots. The design has a mixed scheme. The light hull covers only a part of the solid hull in the bow to decrease noisiness. The submarines are armed with vertically-launched cruise missiles Onix and Kalibr, as well as 533mm torpedo launchers.
The K-560 Severodvinsk SSGN is the lead warship of project 885. It was laid in 1993 and floated on June 15, 2010. The Navy flag was hoisted on June 17, 2014. On July 27, 2014 the submarine participated in the naval parade together with other warships in the roadstead of the Northern fleet main base of Severomorsk.
Precision Kalibr complex comprises a family of antiship 3M-54 missiles, seaborne cruise missiles 3M-14 to strike at stationary ground targets and guided antisubmarine missiles 91P1/RT2.
---
© Copyright 2018 TASS. All rights reserved. This material may not be published, broadcast, rewritten or redistributed.
---