---
The Admiral Gorshkov guided missile frigate of project 22350 is undergoing final trials and the decision on its acceptance into service will be made according to the results, President of the United Shipbuilding Corporation (USC) Alexey Rakhmanov said.
---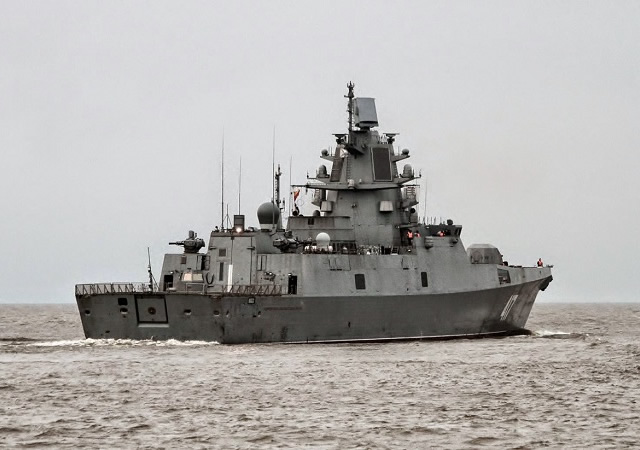 Project 22350 Admiral Gorshkov frigate
---
"While we are sitting here and speaking about corporation performance, the frigate is undergoing key trials. Their result will give grounds to the Navy to accept the warship into service. Why does Severnaya verf shipyard say November? If something goes wrong it will have to look for a bypass. It is simply building a safety net," he said.

Severnaya verf CEO Igor Ponomarev said the frigate would return to the enterprise after trials and will participate in the naval parade in St. Petersburg.

Rakhmanov earlier said the frigate would be handed over to the customer in summer, but Severnaya verf said in its annual statement the commissioning deadline for the Admiral Gorshkov was in November 2018.
---
© Copyright 2018 TASS. All rights reserved. This material may not be published, broadcast, rewritten or redistributed.
---