---
The first picture showing the Russian Navy patrol vessel "Vasily Bykov" underway at speed has finally been released (by a ship spotter in Russia). The Project 22160 is the latest surface combatant for the Russian fleet. The first of class vessel started builder trials on May 8, 2018.
---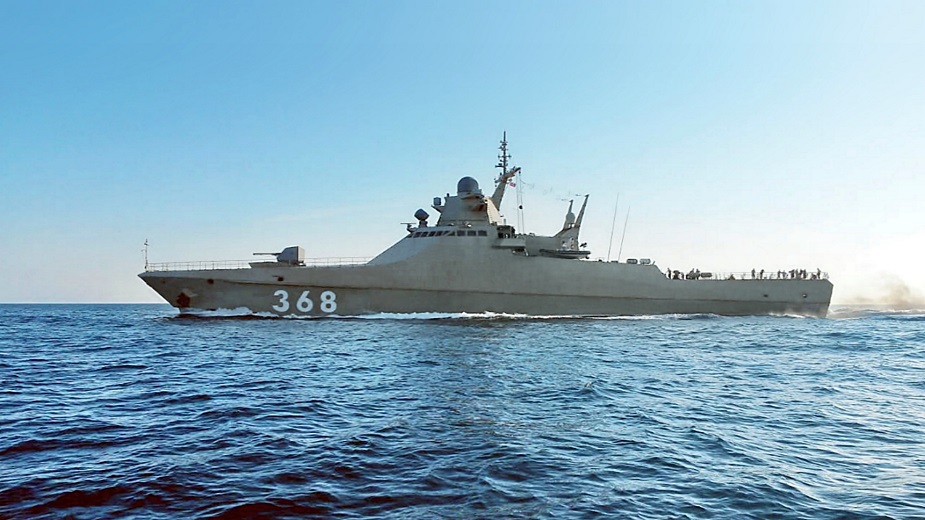 Russian Navy Corvette (local designation: large patrol ship) Project 22160 "Vasily Bykov" during sea trials in the Black Sea in June 2018. Picture by Curious / forums.airbase.ru

---
The Project 22160 lead corvette Vasily Bykov was built by the Zelenodolsk Shipyard in the Volga area. It was launched in 2017. The ship has arrived in Novorossiysk in south Russia to prepare for its running and state trials that will start soon. The Project 22160 corvette is designed to protect and defend the maritime economic zone.
The Project 22160 ship has a displacement of 1,300 tons, a speed of 30 knots and a cruising range of 6,000 miles. Its cruising capacity is 60 days and its crew totals about 80.The ship is armed with a 57mm gun, an air defense missile system and machineguns. The ship can carry a Kamov Ka-27PS (NATO reporting name: Helix) helicopter and BPV-500 VTOL UAVs.
The Russian Navy is expected to receive six ships of the type before 2020.
---