---
The 36th Belgian Navy Days were held at the Zeebrugge naval base on June 30th and July 1st 2018. For two days visitors could board several vessels from the Belgian Navy fleet and other European navies vessels. Navy Recognition had the chance to interview Admiral Wim Robberecht, commander of the Belgian Navy (Marine Component).
---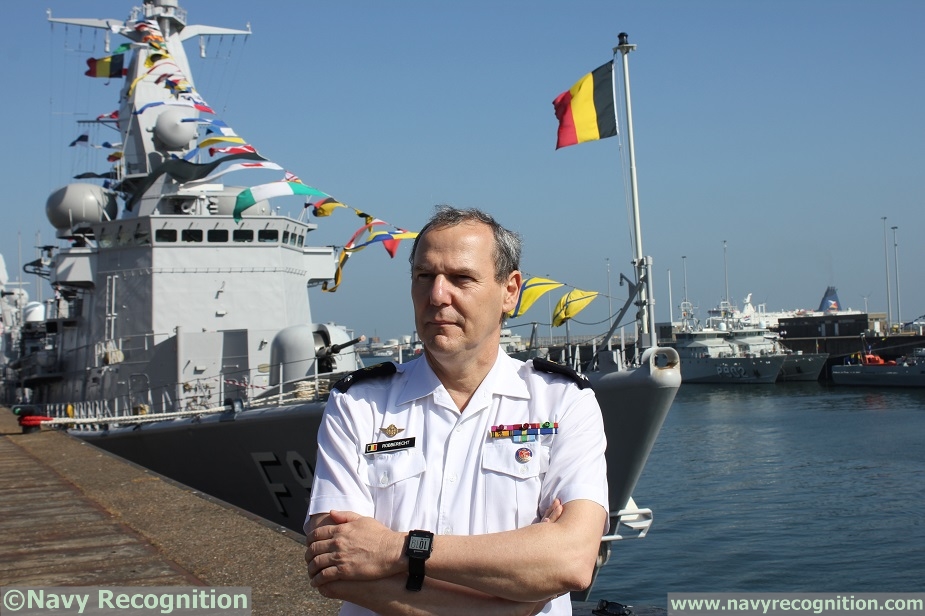 Admiral Robberecht at the Belgian Navy Days 2018.

---
Robberecht served as the first commander of the frigate Leopold I, which Belgium acquired from the Royal Netherlands Navy in 2007, and commanded it during a UN mission near Lebanon. In 2010 he completed additional studies at the Royal Defense College and the Management Training Center in Paris of the French Ministry of Defense. Robberecht was appointed Director Maritime Operations within the Marine Component in 2011 and also served on the operations staff of Admiral Benelux (the commanding officer of the integrated Dutch and Belgian naval commands). In September 2016, Divisional Admiral Robberecht was appointed as the Commander of the Marine Component, succeeding Georges Heeren.
---
Interview with Admiral Robberecht during the Navy Days 2018

---
Admiral Robberecht discusses future vessels (MCM-V and Frigates) as well as operational concept and potential for cooperation beyond the one already in place with the Netherlands.
---