---
Nevskoe Design Bureau offered the Russian Navy a modular landing helicopter-carrying dock ship (DVKD) with a displacement of close to 15 thousand tons and a universal landing ship (UDK) of 30 thousand tons, the annual statement of the company said.
---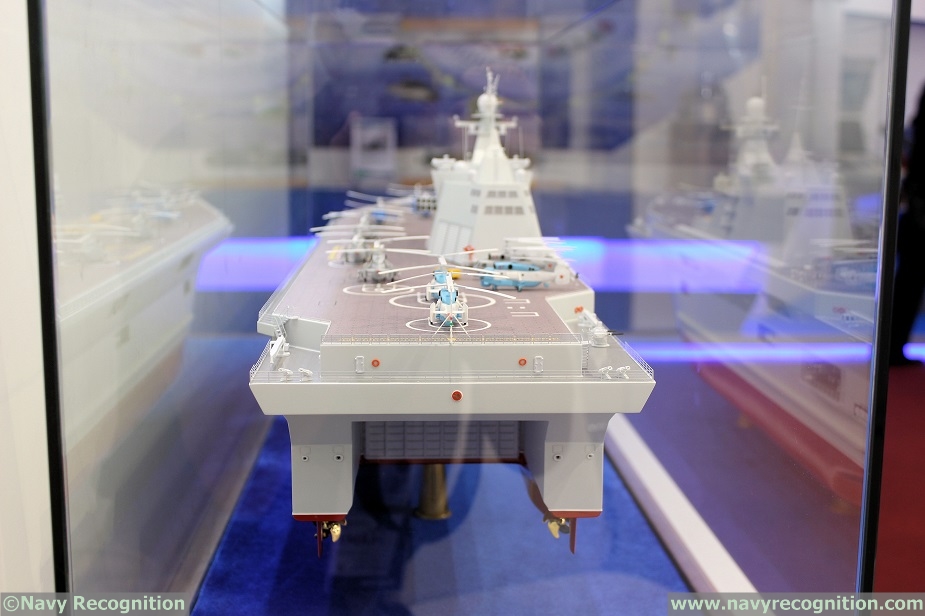 Priboy LHD scale model showcased by Krylov during Army 2016 exhibition.

---
"This year, design bureaus will start developing these ships' project. On completion of design, we expect to lay down this ship at the Yantar shipyard in a mere couple of years. In 2021 the construction will begin," he said.

Bursuk specified that this ship would be of the same size as the large landing ship Ivan Gren, but have new armament and military equipment. Also, its seaworthiness will be improved.
---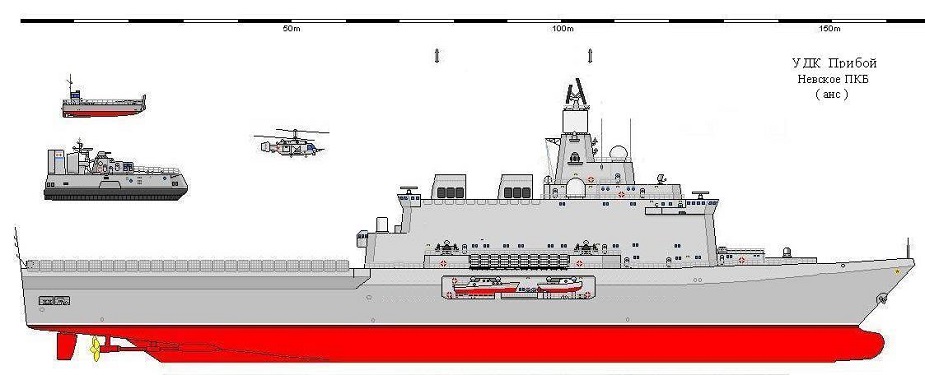 Russia is currently designing an LPD with a displacement of nearly 14,000 tons. Image for illustration purpose only via shipbucket.

---
"A type of landing ships has been designed on the basis of a module with a displacement of 10-35 thousand tons. DVKD with a displacement of close to 15 thousand tons and UDK of close to 30 thousand tons were chosen for further design," it said.

The design of modular landing ships continued in 2017 "with traditional and alternative forms of the hull."

The bureau continued architectural design of modular premises (sanitary, accommodation and public) for prospective landing ships. The statement said pre-design of ship options is ongoing.
---
© Copyright 2018 TASS. All rights reserved. This material may not be published, broadcast, rewritten or redistributed.
---