---
The French Navy (Marine Nationale) announced that the frigate Vendémiaire conducted a patrol in the South China Sea. The Floréal-class surveillance frigate is deployed for nearly two months in Asia with the aim of asserting the French presence in the Pacific region, reinforce the naval cooperation with the allied navies and provide France with a capacity of autonomous evaluation of the situation in the area.
---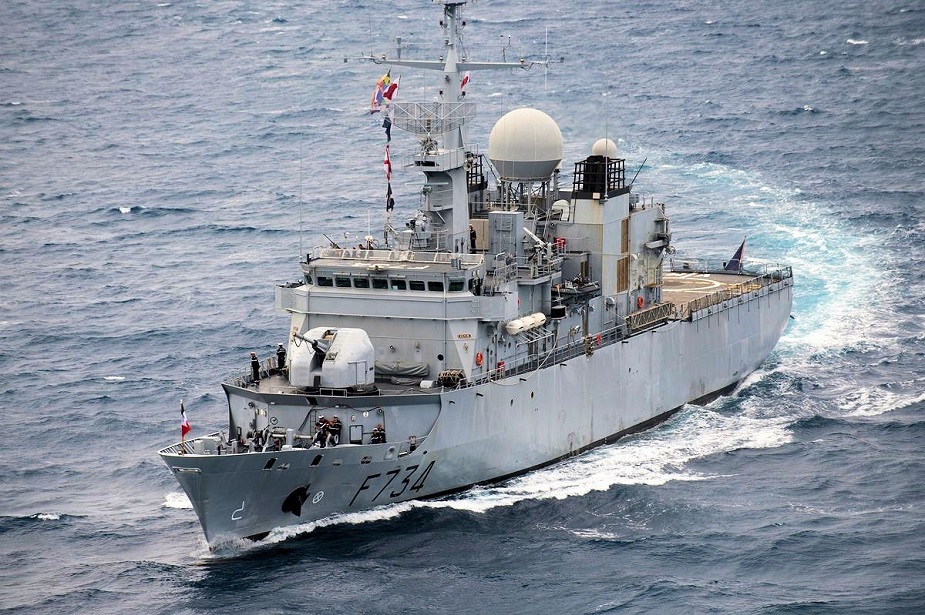 The Floréal-class surveillance frigate Vendémiaire. French Navy picture.

---
The surveillance frigate thus begins a new phase of its mission: To affirm the principles of freedom of movement at sea and in the air, in accordance with international law, in a highly contested zone. This type of mission is called FONOP for "Freedom of navigation operation".
---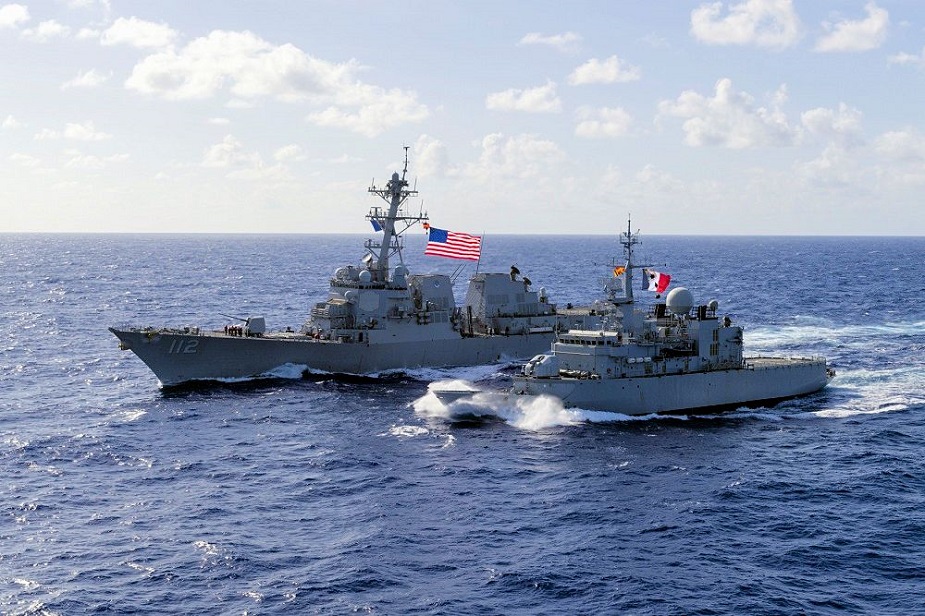 PACIFIC OCEAN (Jan. 29, 2018) The Arleigh Burke-Class guided-missile destroyer USS Michael Murphy (DDG 112) and the French frigate FNS Vendemiaire are underway in formation during a passing exercise (PASSEX) in the Pacific Ocean. Michael Murphy is operating in the Pacific region as part of the Carl Vinson Carrier Strike Group. (U.S. Navy photo by Mass Communication Specialist 3rd Class Jasen MorenoGarcia/Released)
---
During its transit, the Vendémiaire was able to meet up with the USS Murphy, a US Navy Arleigh Burke-class destroyer with which Vendémiaire had already conducted interactions off Guam. On the program: data link establishment and secure communications and deployment of a Franco-American joint VBSS team.
A few days later, it is in Brunei that the Vendémiaire made a short break in order to strengthen ties with the Royal Brunei navy. Vendémiaire interacted with the OPV Darussalam and conducted a search and rescue exercise, tactical evolution maneuvers and helicopter operations.

Update:
Contacted by Navy Recognition, a French Navy PAO could confirm nor deny that the vessel conducted a FONOP "in a US Navy fashion" (meaning within 12 nautical miles of a rock or island), nor the location where the mission was conducted. The PAO said "this kind of information is classified".
---