---
Thales has been liaising with the Navy in recent trials to assess if investments made in submarine sonar systems could deliver additional benefits for frontline sailors in surface ships such as the Type 23.
---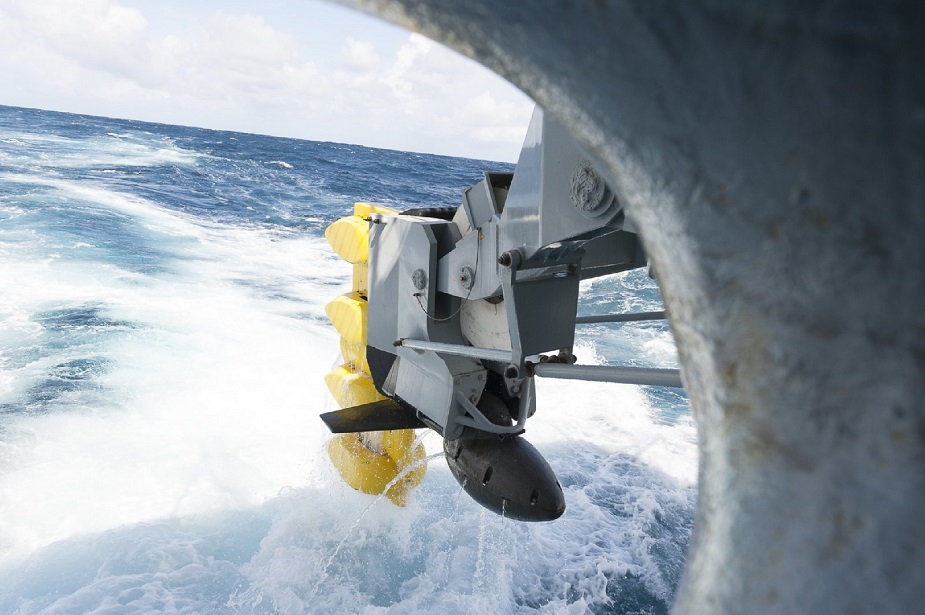 The Type 23 frigate anti-submarine warfare fleet is fitted with Sonar 2087
---
Sonar 2076 is the Royal Navy's major sonar platform on all submarines, while the Type 23 frigate anti-submarine warfare fleet is fitted with Sonar 2087. These powerful Thales sonar systems are recognised as cutting edge maritime sensors in their specialist fields.
What links these two sonars together is their software. Novus is the name for a collection of passive sonar algorithms and human computer interface developments already in service with 2076 on board UK submarines.
There is a high degree of commonality with the major sonar 2087 fitted to the Type 23 frigates, meaning that significant advantages reported in submarines can be trialled in surface ships.
Drawn from 2076, the software is 'oven ready' for 2087, with a high level of innovation in that it could be 'fast to adopt' if Novus benefits were deemed to warrant full funding for delivery into service or 'fast to fail' if only marginal.
Following the MOD's investment in the deployment to the fleet of Sonar 2087 technical refresh, the Navy has been able to rapidly deploy Thales-developed trial software while in Australia.
This demonstrates a tangible step forward towards understanding the future requirement of sonars. It has also involved close liaison between Navy Command, Defence Equipment & Support and Thales.
During DSEi, the First Sea Lord, the Navy's most senior operational officer, outlined a vision to look beyond the platforms, weapon systems, sensors and other technologies to keep the Royal Navy at the forefront of capability for decades to come.
The Open Architecture, common to both sonars 2076 and 2087, is also the core of the new submarine sonar training facility (Venturer) recently opened at HM Naval Base Clyde.
The Thales-supplied Rapidly Reconfigurable Training Technology (RRTT) system has been designed so that it can easily be reconfigured to future upgrades to provide high fidelity hands on training. This will ensure that individual sonar operators train on the right configuration to support specific missions and boats.
Thales says that in time, it could easily be applied to other naval training, such as naval communications, anti-submarine warfare and mine countermeasures.
---