---
The UK Ministry of Defence has appointed an alliance team led by BAE Systems to deliver its Type 45 Power Improvement Project (PIP). BAE Systems joined with shipbuilding and conversion specialist Cammell Laird and naval design and technical support expert BMT to win the contract, and today signed a charter on board HMS Diamond along with representatives from the Royal Navy and MoD to celebrate the alliance.
---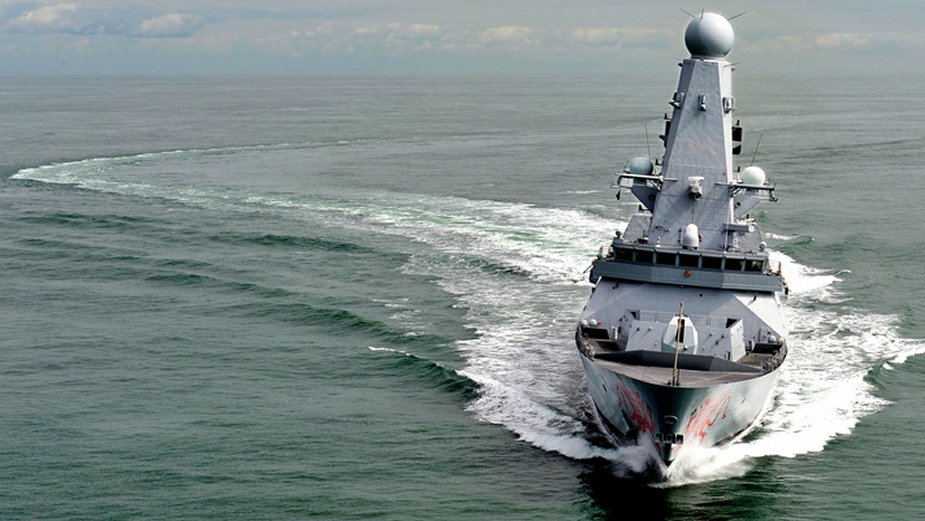 Royal Navy's HMS Dragon Type 45 Destroyer
(Credit: Courtesy of BAE Systems)
---
The project will improve resilience in the Royal Navy's Type 45 Destroyer power and propulsion system by replacing the existing two diesel generators, fitting an additional diesel generator and modifying the high voltage system on each ship. The alliance has drawn on each member's expertise across the defence and commercial sectors, and draws on proven power and propulsion capability and over 30 years of unique Type 45 design, build and support experience.

David Mitchard, Managing Director, BAE Systems Maritime Services, said: "We are immensely proud to support the Royal Navy's Type 45 fleet whether at home or on deployment around the world. By combining the collective knowledge, experience and skills of BAE Systems, Cammell Laird and BMT we are demonstrating our commitment to present a robust technical solution with an innovative commercial alliance. Our aim is to rapidly restore command confidence in the power and propulsion system of the Type 45 fleet, demonstrate value for money and safeguard vital skills for future generations of warship support."

Jeremy Berwick, Managing Director, BMT Defence and Security, said: "We firmly believe in the power of teamwork and this agreement sets the seal on the coming together of three highly complementary partners to form the very best team. We look forward to working with our partners to deliver a fresh, lean and rapid solution for the Royal Navy."

Linton Roberts, Managing Director, Cammell Laird, said: "Cammell Laird is delighted and proud to have been selected to undertake the Type 45 Power Improvement Programme in partnership with BAE Systems and BMT. This highly collaborative approach is very much in line with the Government's National Shipbuilding Strategy by maximising the effectiveness of the complementary expertise and experience of each partner. The Ministry of Defence has driven a challenging competition for this contract, and we are confident that our Alliance will deliver a very innovative technical solution to the Royal Navy."

The scope of the PIP competition was split into two lots, comprising major procurement, design and integration of the solution, and the physical installation and replacement of equipment onboard the Type 45 vessels. The BAE Systems-led team competed in and won both lots, with work set to begin immediately.

The installation and replacement of equipment is planned to take place at Cammell Laird's shipyard in Birkenhead, Merseyside, before a series of harbour and sea trials will enable the ships to return to their home at Portsmouth Naval Base, where they will return to Royal Navy operations supported by BAE Systems.

The Type 45 fleet is supported by BAE Systems at home and overseas. The Type 45 destroyers are the United Kingdom's most advanced air defence warship and resolving the power and propulsion issues will allow the Royal Navy to carry out its full range of operations to protect UK and NATO interests anywhere around the world, with confidence in the power and propulsion system.
---