---
The crew of the new Project 22160 corvette Vasily Bykov has started learning to operate the ship's weapons and equipment, the Russian Southern Military District's press office said.
---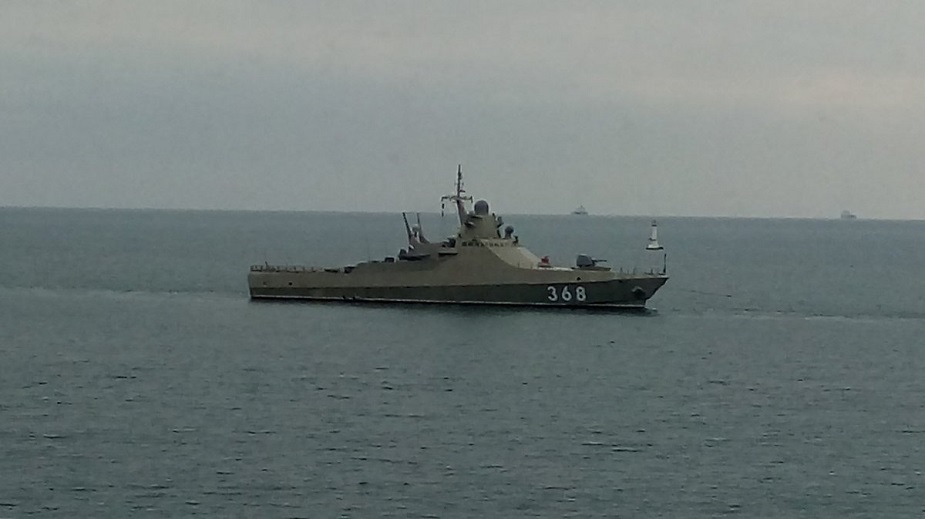 Russian Navy Corvette (local designation: large patrol ship) Project 22160 "Vasily Bykov" during the transition from LLC "Shipyard Zaliv" in Kerch to Novorossiysk for further testing. Picture taken on 03/03/2018 by Igor Aleksandrov (via forums.airbase.ru)
---
"The crew members of the Project 22160 lead corvette Vasily Bykov have been accommodated onboard the corvette. The crew that has undergone training at the Navy's United Training Center in St. Petersburg [in northwest Russia] will receive training from the shipbuilders. The seamen will learn to operate state-of-the-art weapons, shipborne systems and mechanisms," the press office said.

"Then, they will prepare the corvette for all stages of its state trials in cooperation with a shipyard team," the press office added.

The Project 22160 lead corvette Vasily Bykov was built by the Zelenodolsk Shipyard in the Volga area. It was launched in 2017. The ship has arrived in Novorossiysk in south Russia to prepare for its running and state trials that will start soon. The Project 22160 corvette is designed to protect and defend the maritime economic zone.

The Project 22160 ship has a displacement of 1,300 tons, a speed of 30 knots and a cruising range of 6,000 miles. Its cruising capacity is 60 days and its crew totals about 80.The ship is armed with a 57mm gun, an air defense missile system and machineguns. The ship can carry a Kamov Ka-27PS (NATO reporting name: Helix) helicopter.

The Russian Navy is expected to receive six ships of the type before 2020.
---
© Copyright 2018 TASS. All rights reserved. This material may not be published, broadcast, rewritten or redistributed.
---