---
Moscow and New Delhi have started consultations on the potential construction of frigates for India on the basis of the Russian Project 11661 Gepard-3.9 frigate, the FlotProm online media organization reported.
---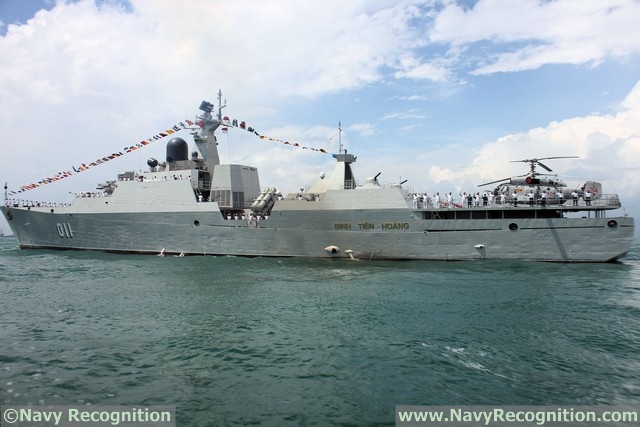 Gepard-5.1 Frigate VPNS Dinh Tien Hoang of the Vietnam's People Navy during the Republic of Singapore Navy International Maritime Review (IMR) on 15 May 2017.

---
"The talks began in the winter of 2018 in India and are at the initial stage. Consultations were held as part of the work of the bilateral intergovernmental commission and were attended by representatives of the [Russian] Industry and Trade Ministry and Russian shipbuilders," the media organization reported with reference to a source in the Russian defense industry. "The number of ships, their versions and the area of their construction have not been chosen yet," the media organization said. "A propulsion unit for the ships was on the agenda. India has not chosen the producer of the engines for the frigate yet," the media organization reported.

The Project 11661 Gepard-3.9 frigate is designed to patrol the state maritime border and the economic zone, support maritime operations and be present in areas of national interest.
The Zelenodolsk Shipyard in the Volga area started the construction of Project 11661 frigates in 1990.
The Project 11661 frigate has a displacement of 1,500 tons. It is equipped with artillery, anti-ship, air defense and antisubmarine warfare weapons.
---
© Copyright 2018 TASS. All rights reserved. This material may not be published, broadcast, rewritten or redistributed.
---