---
Russian Project 22160 corvettes will be fitted with unmanned aerial vehicles (UAV) for searching for submarines, and surveillance of surface vessels and shoreline. Also, UAVs will provide target designation to ship-based armament systems and, in the future, may be used for strike missions, the newspaper Izvestia reports.
---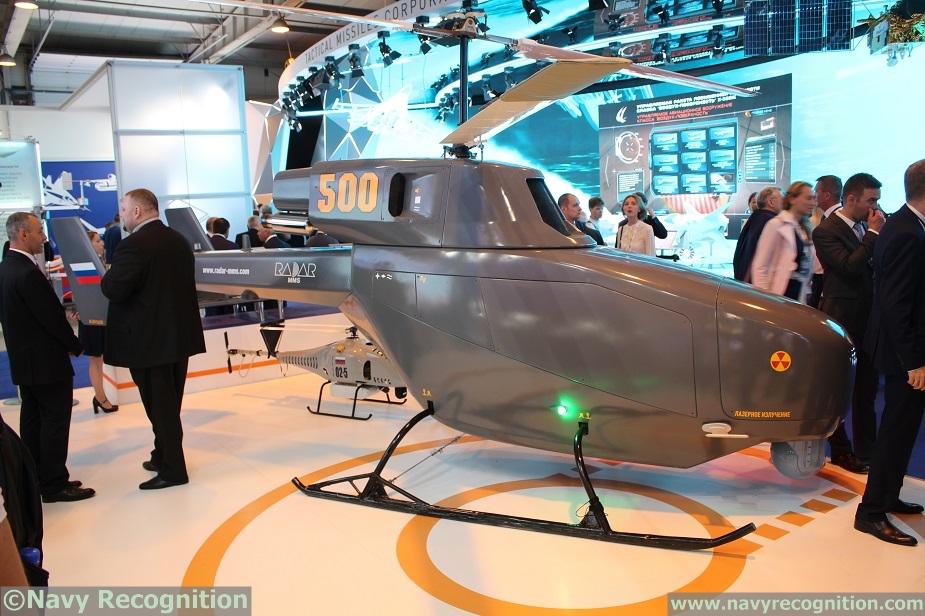 BPV-500 VTOL UAV.
---
The Navy Commander-in-Chief's directorate revealed to Izvestia that a modular unmanned aerial system (UAS) has been developed for Project 22160 corvettes and is now being prepared for trials. All the equipment, including the operator's work station, is accommodated in one or two standard cargo containers that can be placed on deck of a ship.

The UAS suite includes two coaxially built BPV-500 helicopter type UAVs. A model of this UAV for the armed forces was displayed at the International Maritime Defense Show in 2017. Its tests started in the autumn of that year. The UAV takeoff weight is 500 kg, the body measures 5 m in length, the payload is 150 kg. The vehicle can remain in flight up to 5.5 hours and operate at a distance of 320 km from its carrier.
---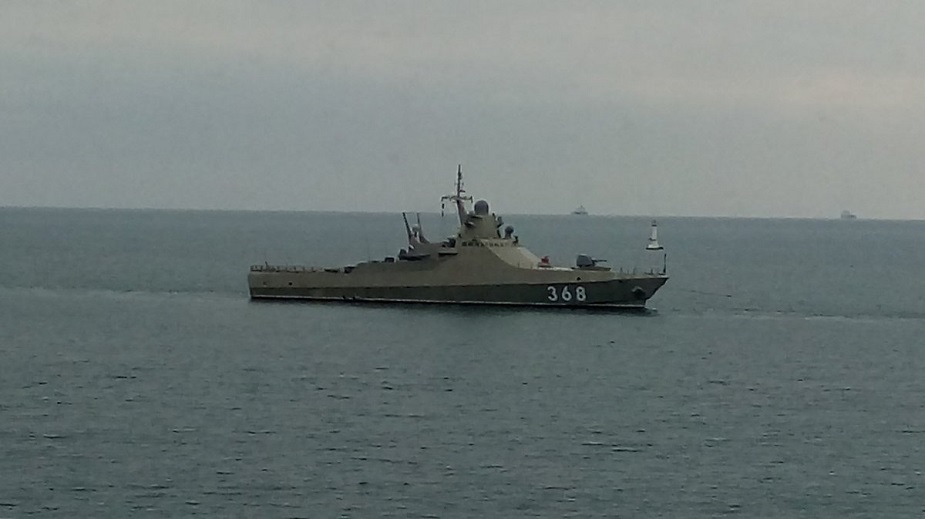 Russian Navy Corvette (local designation: large patrol ship) Project 22160 "Vasily Bykov" during the transition from LLC "Shipyard Zaliv" in Kerch to Novorossiysk for further testing. Picture taken on 03/03/2018 by Igor Aleksandrov (via forums.airbase.ru)
---
The system is designed for aerial monitoring of large areas, including for on-ice reconnaissance, support of search and rescue operations, patrolling, guarding and anti-terrorist missions. Over time, UAVs may be armed with missiles and bombs, which will enable them to perform combat duties. The coaxial design ensures the BPV-500's higher hovering accuracy, making them less vulnerable to wind blasts, which is essential in landing onto a small ship. An optronic system and onboard radar are used for gathering information.

The data are transmitted to the ship in real time. UAV can operate in an autonomous mode (flying by a preset route) or controlled by an operator.

Project 22160 corvettes have a low radar signature. The specific feature of these ships is their modular design. However, due to their relatively small size and displacement, the corvettes have no hangar for aviation equipment. Normally they are fitted only with a landing pad on the stern. Therefore permanent basing of helicopters on them is impossible, which compromises their combat abilities. However, this problem can be resolved by using containerized UAVs.

Denis Fedutinov, an expert on UAVs, believes that in reconnaissance, drones can replace conventional helicopters on small displacement ships. "The use of such UAS on Project 22160 corvettes stems from the need to effectively gather information without risk to the crew. Thus a single ship can monitor a much larger water area," the expert noted
---
© Copyright 2018 TASS. All rights reserved. This material may not be published, broadcast, rewritten or redistributed.
---