---
Kelvin Hughes, a global supplier of navigation and surveillance systems, has been selected by bridge integrator OSI Maritime Systems Ltd (OSI) to supply a number of SharpEye™ solid-state naval radar sensors for installation on board Lockheed Martin's LCS 27 and four LCS-based Multi Mission Surface Combatant (MMSC) vessels for Saudi Arabia.
---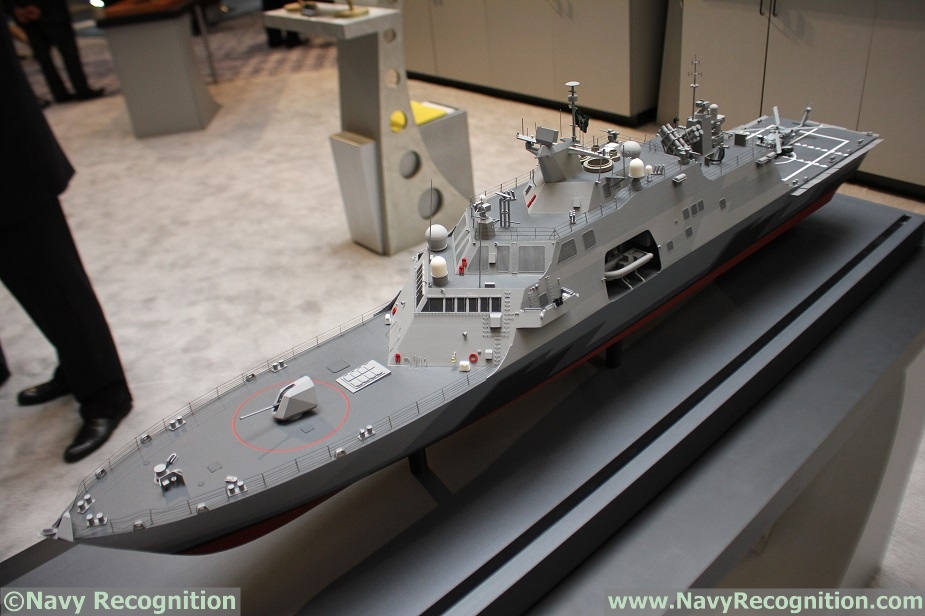 Scale model of Royal Saudi Navy MMSC on Lockheed Martin stand during SNA 2018
---
Working closely with OSI, Kelvin Hughes is providing the X band and S Band SharpEye™ sensors for integration into an IMO-approved OSI Bridge and Navigation system.
The naval radar sensors are the latest state-of-the-art direct drive navigation and surface search radar. Utilising a near 100% carbon fiber construction, the solution is not only high performance but significantly lighter than the previous versions. The corrosion resistant carbon fiber construction is low maintenance, built to military standards and designed for the harsh rigours on board a naval vessel.
Adrian Pilbeam, Vice President of Kelvin Hughes LLC said:
"The supply of SharpEye™ into these two high profile programs is the culmination of many years' work with the US Navy, OSI and Lockheed Martin. The unique performance and inherent reliability of SharpEye™ was one of the key selection factors. The future flexibility of the solid-state architecture will allow for incremental upgrades in the future with minimal hardware changes, allowing SharpEye™ to provide the features the US Navy requires in a Surface Search and Navigation radar sensor both now, and in the future."
---