---
At SOFIC 2018, the International Special Operations Forces Industry Exhibition Conference currently taking place in Tampa, Zodiac Milpro is showcasing and demonstrating the capabilities of the Zodiac Hurricane H-1300 Interceptor.
---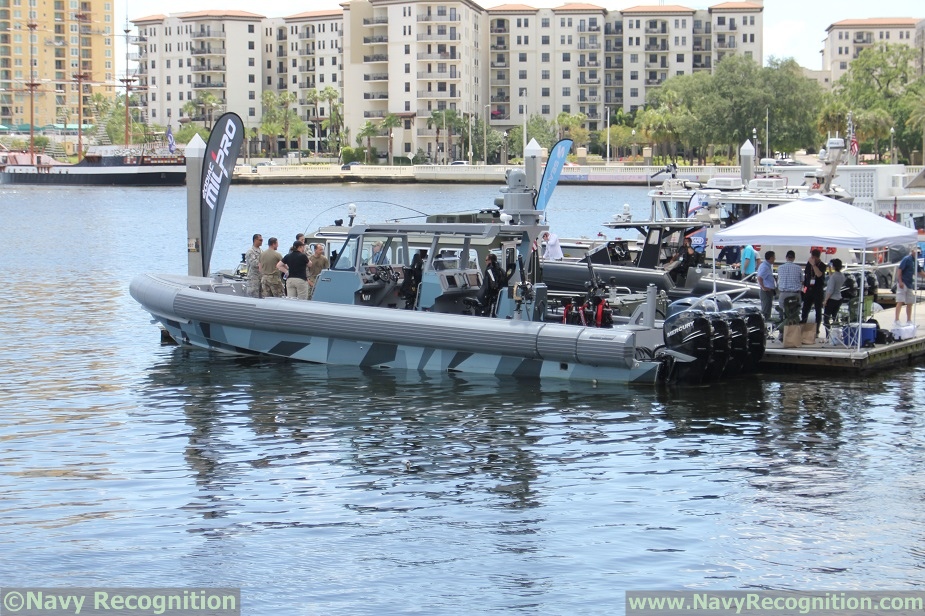 Zodiac Milpro H-1300 Interceptor at SOFIC 2018

---
Zodiac Milpro is regarded as a global leader of military and professional Rigid Hull Inflatable Boats (RHIB) and inflatables for naval operations, search and rescue, border security, law enforcement and special applications.
The Zodiac Hurricane H-1300 is a brand new platform designed as a high capacity, long range interdiction craft. Designed on a patented MACH 2 (Military Air Channeled Hull 2) stepped aluminum hull, this craft features dual consoles, reconfigurable deck spaces fore and aft, dive access doors, and advanced propulsion control/vessel positioning systems. The dual consoles are fitted with a removable roof, and foldable mast and windscreen to reduce transportation height. With the true RHIB design and high speed capability, the H-1300 provides an excellent pursuit and boarding platform.
---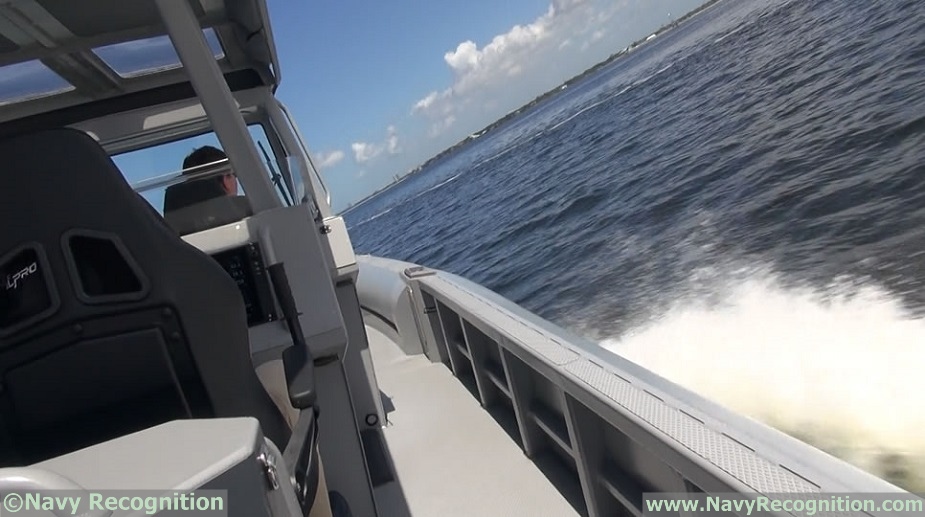 Zodiac Milpro H-1300 in action at SOFIC 2018
---
The H1300 is ready for full production as-is. All electronic components, engines, control systems, outfitting items, and deck layout may be changed at customer request. In addition, hull design changes can be considered to achieve mission specific payload/range/speed requirements.
Boat Features
Intercept speed-up to 61 knots
Range-up to 400 NM
Payload-8,800 lbs
Fuel capacity-505 gal
Maximum horsepower-up to 4×400 HP
Durarib foam collar with auto inflation
Aft quarter dive door
Triple or quadruple propulsion packages available
---